That was the Vienna Comic Con 2018
It's already been a week since the Vienna Comic Con 2018 once again invited fans of the cultivated Nerd Dom to lose themselves in their hobby for two days between star guests from film and TV, comic legends and lots of future and established cosplayers. We were there and summarized the highlights of the "best weekend of the year" at the end.
Panel fun with star line-up
The focus of this year's Vienna Comic Con was once again on the panels of the stars as well as the numerous stage shows and workshops. This time, John Noble (Fringe, Der Herr der Ringe), Sylvester McCoy (Doctor Who, Der Hobbit), David Morrissey (The Walking Dead) as well as Andrew Scott (Sherlock) were among the stars of the screen and entertained in exciting stage sessions including audience questions, in which they reported about their current and past engagements and their previous career as well as many anecdotes. Especially John Noble and Sylvester McCoy delivered very entertaining shows and John Noble was obviously so much fun that you could hardly get him off stage. We would have listened to him for a few more hours, too …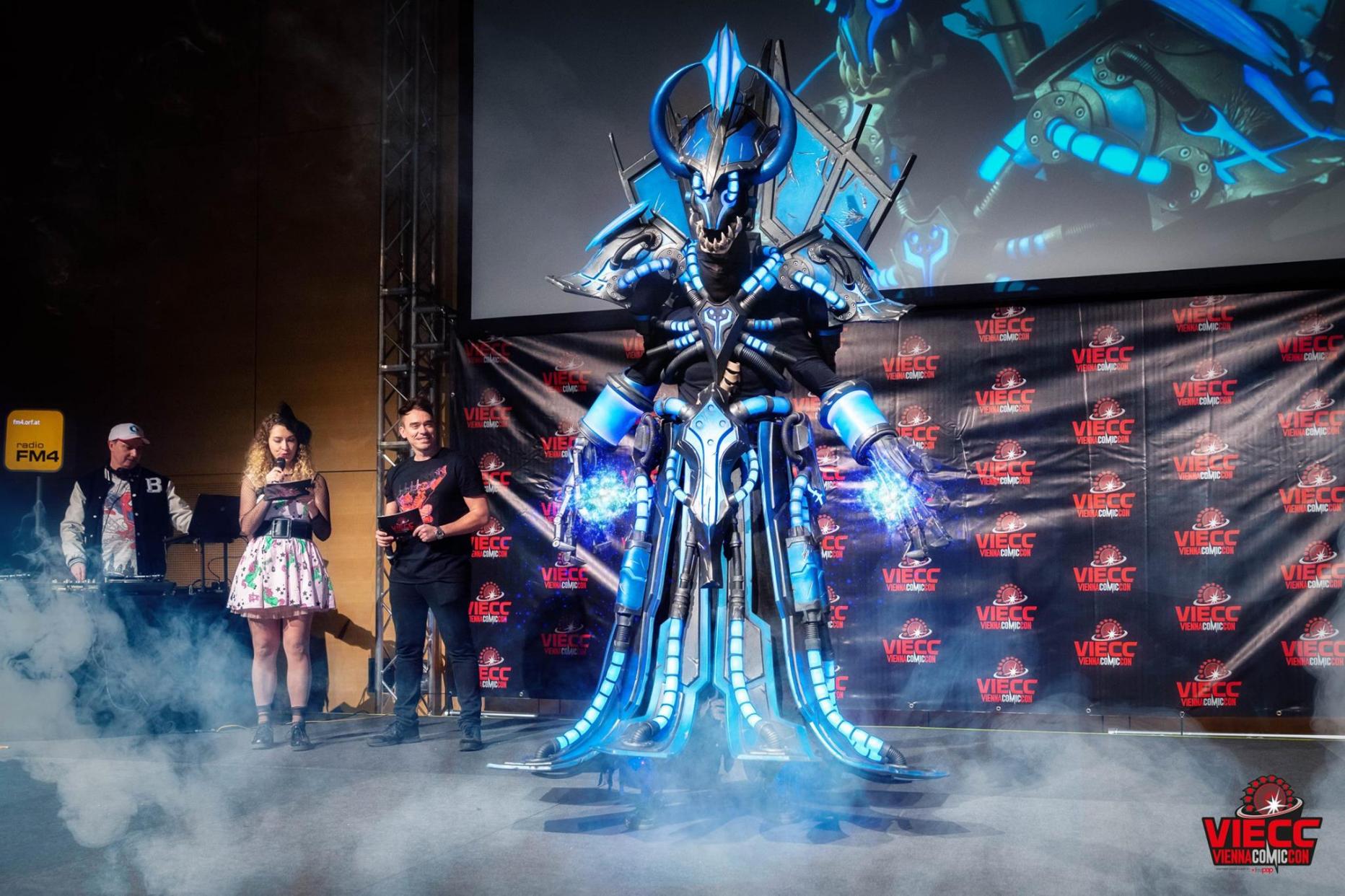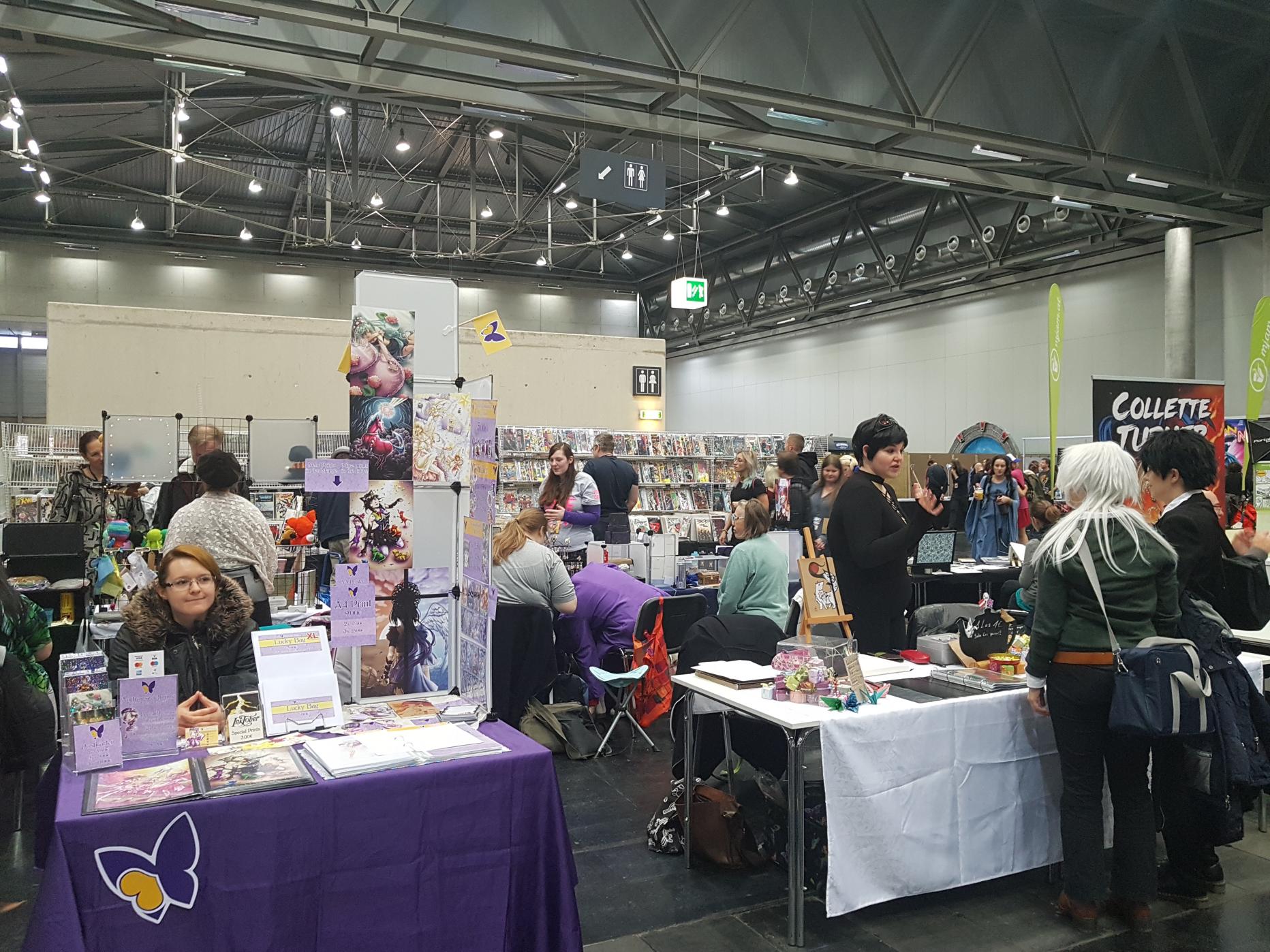 Comic stars like Neil Adams were also allowed to answer questions from the VIECC and their fans and reported on how life as cartoonists looks like and how they themselves have entered the industry, while cosplayers like Ivy Doomkitty or Canvas Cosplay were enthusiastic with their costume and make-up skills.
In the workshop room, on the other hand, the focus was on becoming active oneself – on topics such as making GUNDAM models, prostheses or swords, but also on more serious matters such as a lecture on how to deal with sexual harassment on the Internet. On two special stages, VIECC visitors were able to attend readings from works such as Moon Shadow and Hunting Hope by our editorial colleague Jacqueline Mayerhofer as well as show fights by various groups such as the Jedi Academy and the Quidditch Austria Association.
A paradise for souvenir hunters
Whoever wanted to take some souvenirs from the VIECC 2018 with him was also well served: Not only was it possible to get photos and autographs from all star guests, but the dealer area also offered almost everything the Nerd heart desires. Among others there were Collectible sellers like Mario Simon from Collectors Corner Vienna, but also numerous clubs and representatives of other events like the Made In Japan Wiener Neustadt.
Finally, of course, there were plenty of photos to be taken away from the token cabins, in front of great backgrounds like a life-size X-Wing or with one of the countless cosplayers who visited the convention again this year.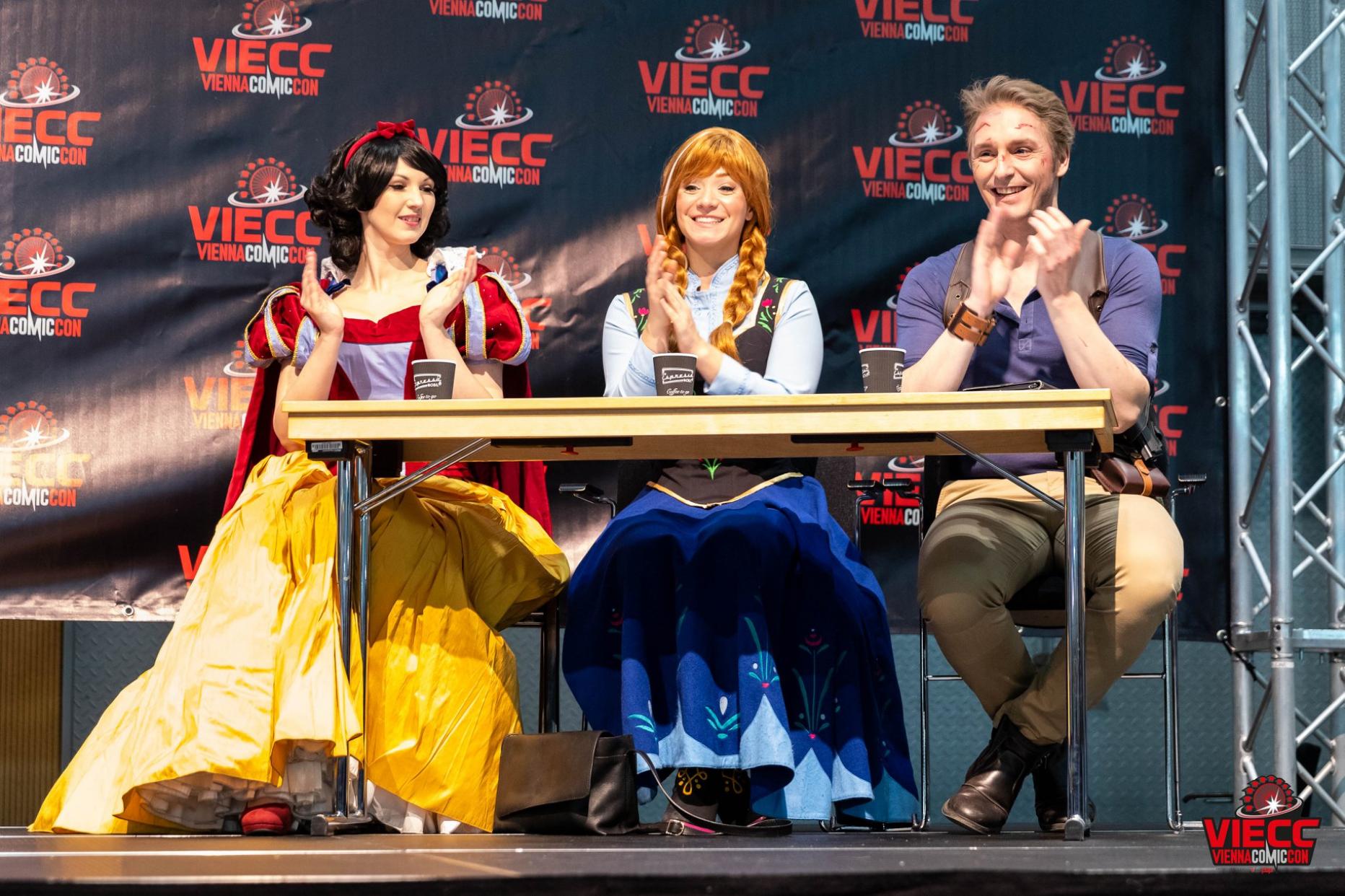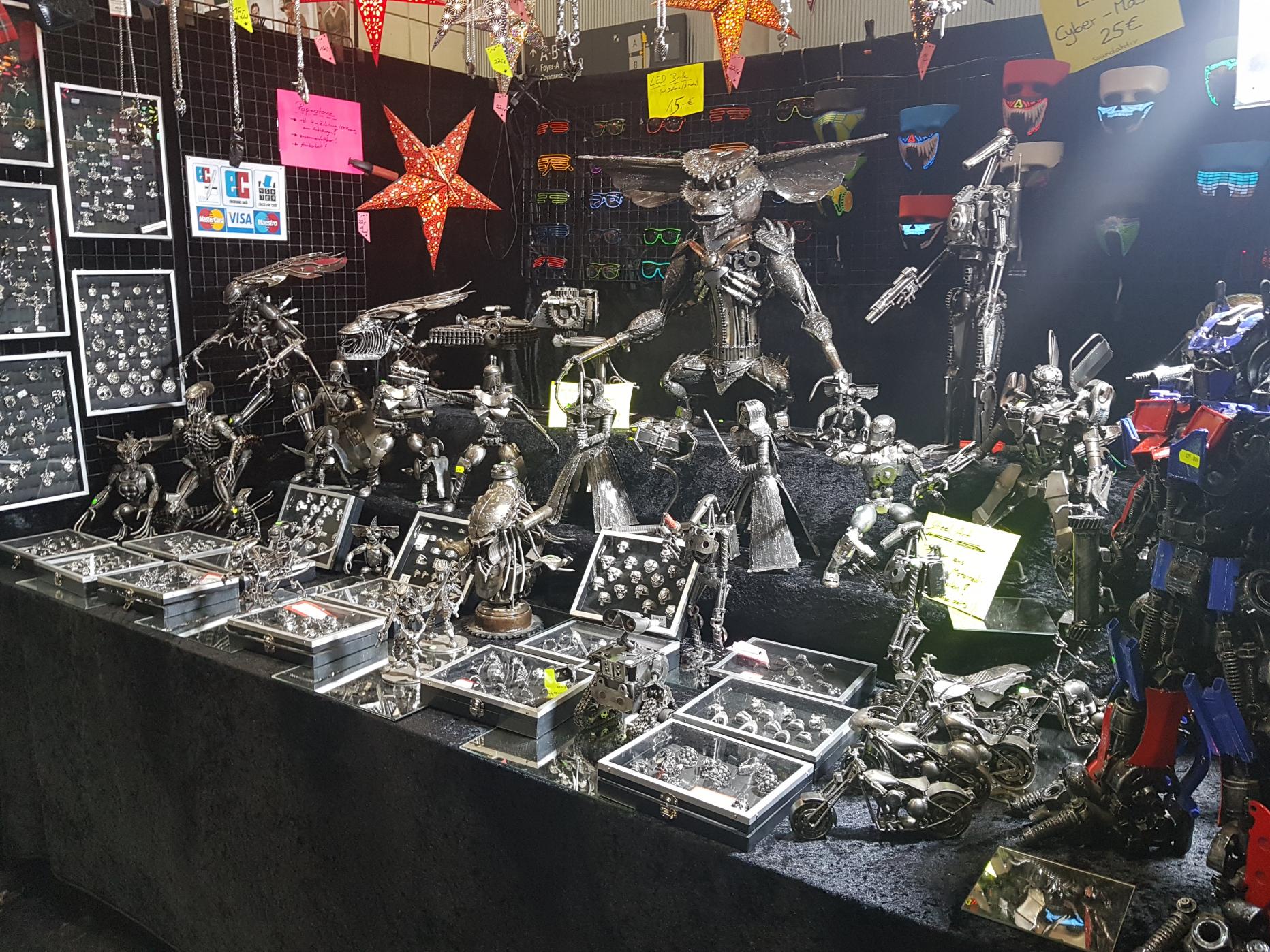 Voltage at eSports tournaments: the Vienna Challengers Arena
At the same time as the Vienna Comic Con, the second Vienna Challengers Arena took place last weekend, where everything revolved around eSports. Exciting tournaments could cheer on scene greats as well as newcomers. This year's winners:
League of Legends – Premier Tour: mousesports
Super Smash Bros. Melee: Mustafa "Ice" Akcakaya
Super Smash Bros. WiiU: Ramin "Mr R" Delshad
Rainbow Six Wins: 1UP mix XY
Dragon Ball FighterZ: Joan "Shanks" Namay
Tekken 7: Tayfur "Zaza" Dogan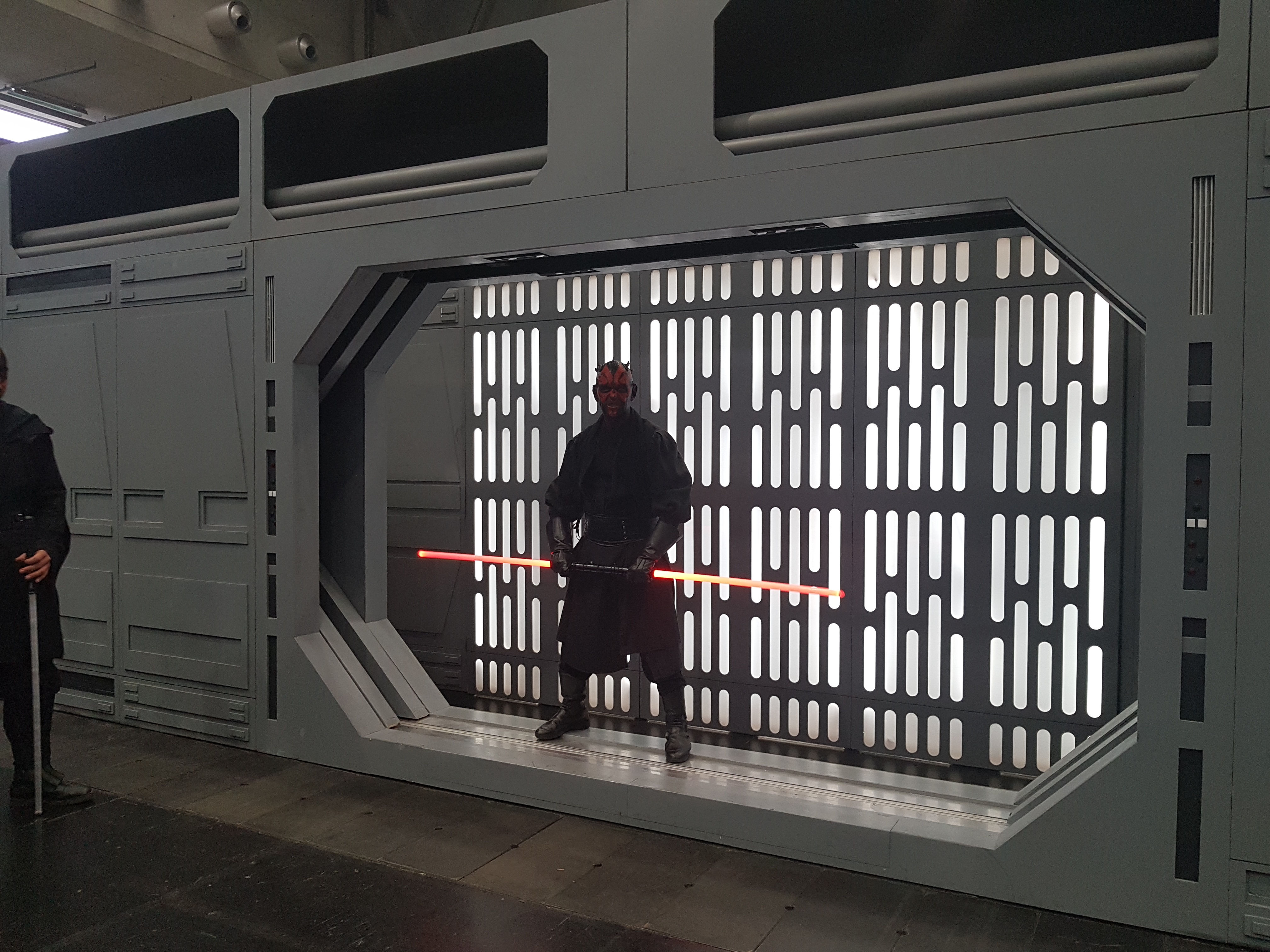 FAZIT:
As every year I had a lot of fun at the Vienna Comic Con. As far as panels are concerned, I was especially impressed by John Noble, who not only answered all the questions in a super nice way, but obviously had a lot of fun himself. The supporting programme was also first class again – especially the show fights and the groups including props that could be won for the Con (life-size X-Wing!!) – and what attracted positive attention in the dealer area was that the variety of goods on offer was even greater this year than in 2017 thanks to corresponding sellers. Organizational everything was again perfect – from the adhered schedule to the event orga (panels, autographs, photos) to the infrastructure (changing rooms for cosplayers, plenty of seating, etc.) If you love pop culture, you can just spend a great weekend at the VIECC.
And here is a final recap video to the highlights of VIECC 2018:
We would like to thank ReedPOP for allowing us to participate in the conventions again this year, and are already looking forward to VIECC 2019, which will take place once again at Messe Wien from 23 to 24 November 2019!