PlayStation Now in the Test
Streaming TV shows and movies is now firmly interwoven with everyday life. The Gaming industry is growing in this sector and Sony offers with PlayStation Now, a Netflix for video games to. If you are like me, then you will have more games on your wish list, as you could purchase as well. With the Sony streaming service, you now have the possibility of more games available than you ever gamble could – a true gambler's dream, then?
PlayStation Now and Chill
At the Start of the streaming service, I saw a grumpy look, Kratos, and a slyly grinning Nathan Drake ends. God of war I played and in my shelf, but the Uncharted-series, the stand up now on my Must-Play List. After the selection of the title, we can go directly. The connection works quickly and during the short load time you will be informed that a small Icon on the upper right edge of the screen will warn you if the Internet connection is too slow and critical. This time it came during the Test on the console but, I had the Internet, thank the gods, a permanent good Connection to the servers. You should play with the idea of, you a PlayStation Now subscription to get, should your Internet with a minimum speed of 5Mbps have.
The image quality of the Stream, of course, no 4K, not yet good enough to make the game experience negative. You should the full graphic high, including HDR, then you can, if available, the title of your choice and download directly to your console games. If you decide later on in the course of the game to want to download the game, so your save can be transferred by means of a Savegame Transfer – the instructions are online, or on request via e-Mail. In addition, the Stream of Games on your PC is not possible this and save it locally, you can download it here, however. You installed the PlayStation Now App for the PC, log in with your access data, closes the Controller via a USB port and away you go. On the PC the load times were a bit longer and also the Internet connection itself was a little bumpy, although this was even placed closer to the Router than my console.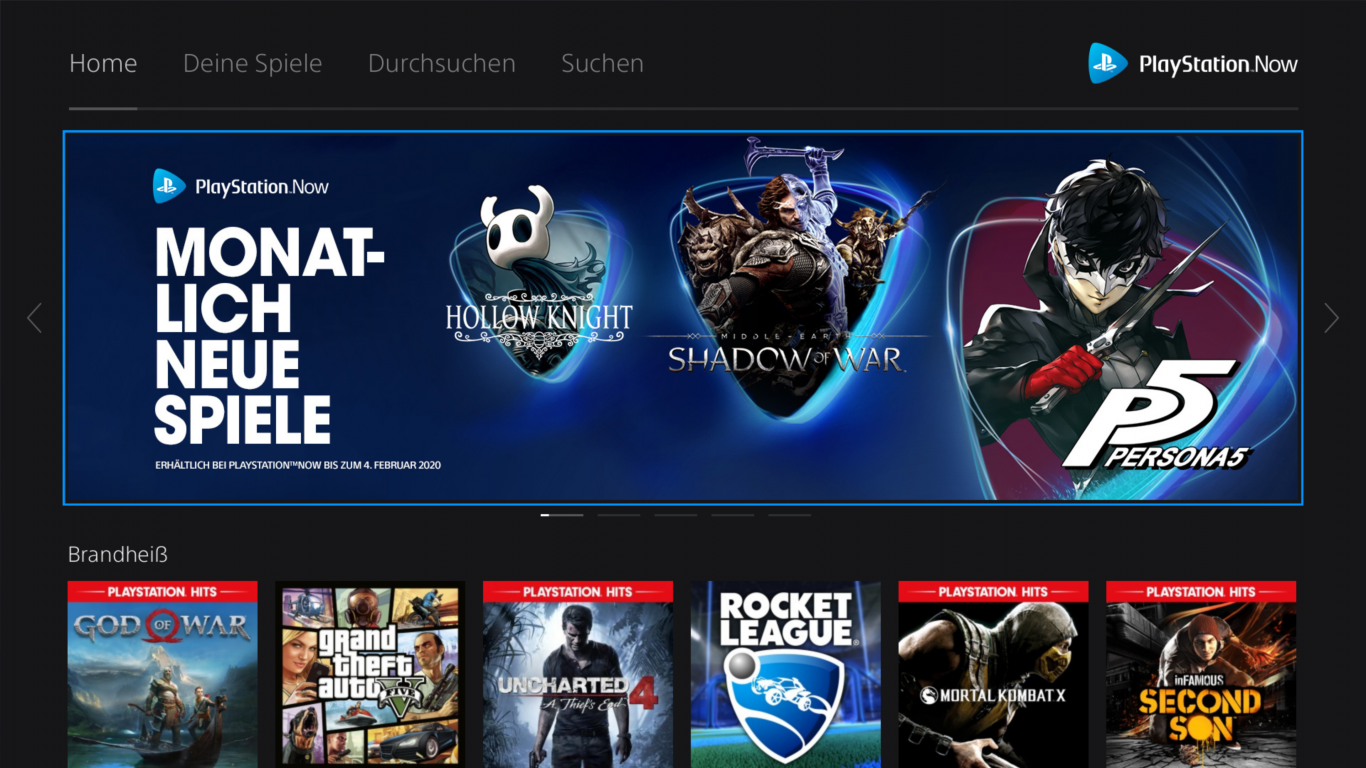 With PlayStation Now, you can expect a variety of titles, the gaming industry.
Welcome to the land of milk and honey
With PlayStation Now , you have not only the possibility of PlayStation 4 titles, but also games of the second and third Sonyconsole generation to gamble. A game is all the same to me in the eye, stabbed – Red Dead Redemption. I have the first Part from the house of Rockstar never even played, and after I wanted to RDR2 had finished, already longer know how it actually goes. It feels good to see familiar faces and cities and sit back as the Outlaw in the saddle. Generally speaking, you have with PlayStation Now, a really great selection of Games for every mood and every age group is catered for. You can, for example, experience the entire history of Kratos, PS-enjoy exclusive titles like The Last of Us, Bloodborne or inFAMOUS: Second Son and various platformers, RPGs or Indie titles – welcome to the Paradise of Gaming.
Unfortunately, as with all streaming services, the games will not be available forever and you only have limited time to play this to the end. New titles waiting to be played but also on a monthly basis. Your PlayStation will receive a Notification that tells you the new games to the library. This month, newly joined are Hollow Knight, PERSONA5 and middle-earth: shadow of war, which to 4. February 2020 are playable. With so many game titles, it could be the amount of time available a little bit longer to be able to offer fully take advantage of. When Streaming a title, you should avoid using it to be inactive for a long time, because otherwise your connection is capped and the game ended. Of course, an Icon warns you before this happens.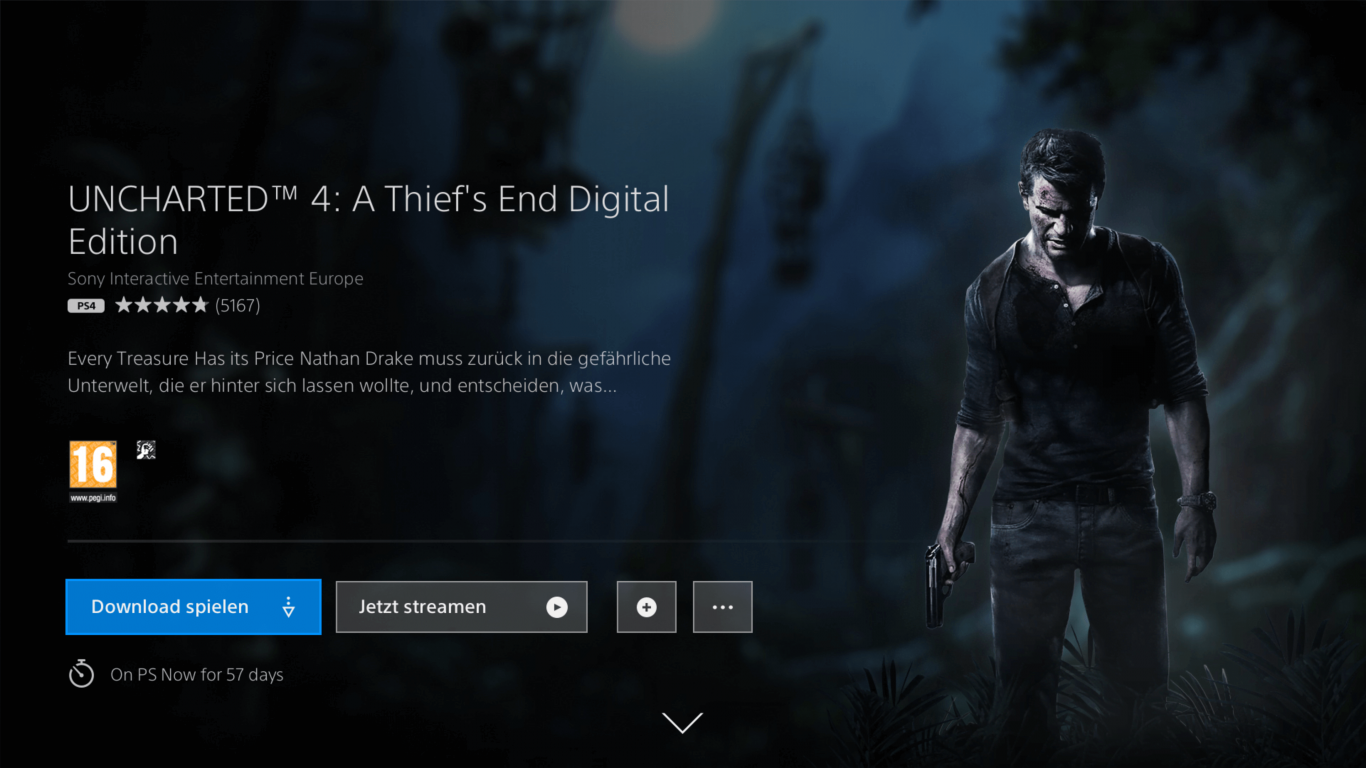 You can either stream online or title download onto your console to play.
A streaming service?
The question of all questions is, however: it Pays to subscribe to another streaming service? This can, however, only a very limited answer, because the personal wish-list of Must-Play Games is something that is very Subjective. To find out if PlayStation Now is the Right one for you, can best find out by your self have a look at the available titles. 7 days you can get a taste for free in the offer in and then decide whether you want to purchase a subscription. Generally speaking, you're free between 3 different packages to choose from: 1 month for 9.99 € 3 months for 24.99 € or 12 months for 59.99 €. And actually you get for the price really a lot to offer (over 700 games total). A small drawback on the edge: In the Online mode can be customized, no Screenshots, this only works during the Download of a Games – as a photo fashion Addict is really a pity!
CONCLUSION
If a membership is paying off, and each of us must find out for yourself. Therefore, I find it particularly good, that there is a free 7-day trial period in which to browse before neatly around, and then may decide to subscribe. For me personally, is PlayStation Now a welcome addition to my game library. Another plus point for me is that my PlayStation Pro when playing in the Stream, finally quiet. Not a small plane, which forces me, the sound extra loud, so that the ventilation noise of the console are covered. A classic star rating, we abandon in this case, since the offer must be subjectively evaluated, and the image quality is very strong, from the Internet connection. I'm excited to see what they have to wait for the title in the coming months to me and played discovered.
What is PlayStation Now?
Video game Streaming service from Sony
Platforms:
PlayStation 4, Microsoft Windows
Tested on:
PS4 Pro, Lenovo Thinkpad
Developer / Publisher:
Sony Interactive Entertainment
Release:
15. April 2015 (Europe)
Link:
Official Website