Lottery: Diablo III – Eternal Collection
On November 02, 2018 Diablo III was released in the form of the Eternal Collection also for Nintendo Switch. In cooperation with Blizzard Entertainment we are raffling off matching bags for the portable hybrid console.
About Diablo III – Eternal Collection
A long time ago your world was created in a forbidden connection between angels and demons. Now they're back to claim them. Rise among the weak and wicked sanctuaries to fight against walking corpses, terrible cultists, fallen seraphim, and the princes of hell. When the High Heavens and Burning Heavens are at war, humanity must save itself.
The Eternal Collection contains the main game Diablo III, the expansion "Reaper of Souls" and the "Rise of the Necromancer" package: seven classes, five acts and lots of demons to destroy. It also includes a chicken pet, a Triforce portrait frame, and an exclusive transmogrification set that lets your heroes put on Ganondorf's famous armor. Also unique ornamental wings are available.
More about Diablo III – Eternal Collection you can find in our test.
What can I win?
4x one Diablo-III pocket each for the Nintendo Switch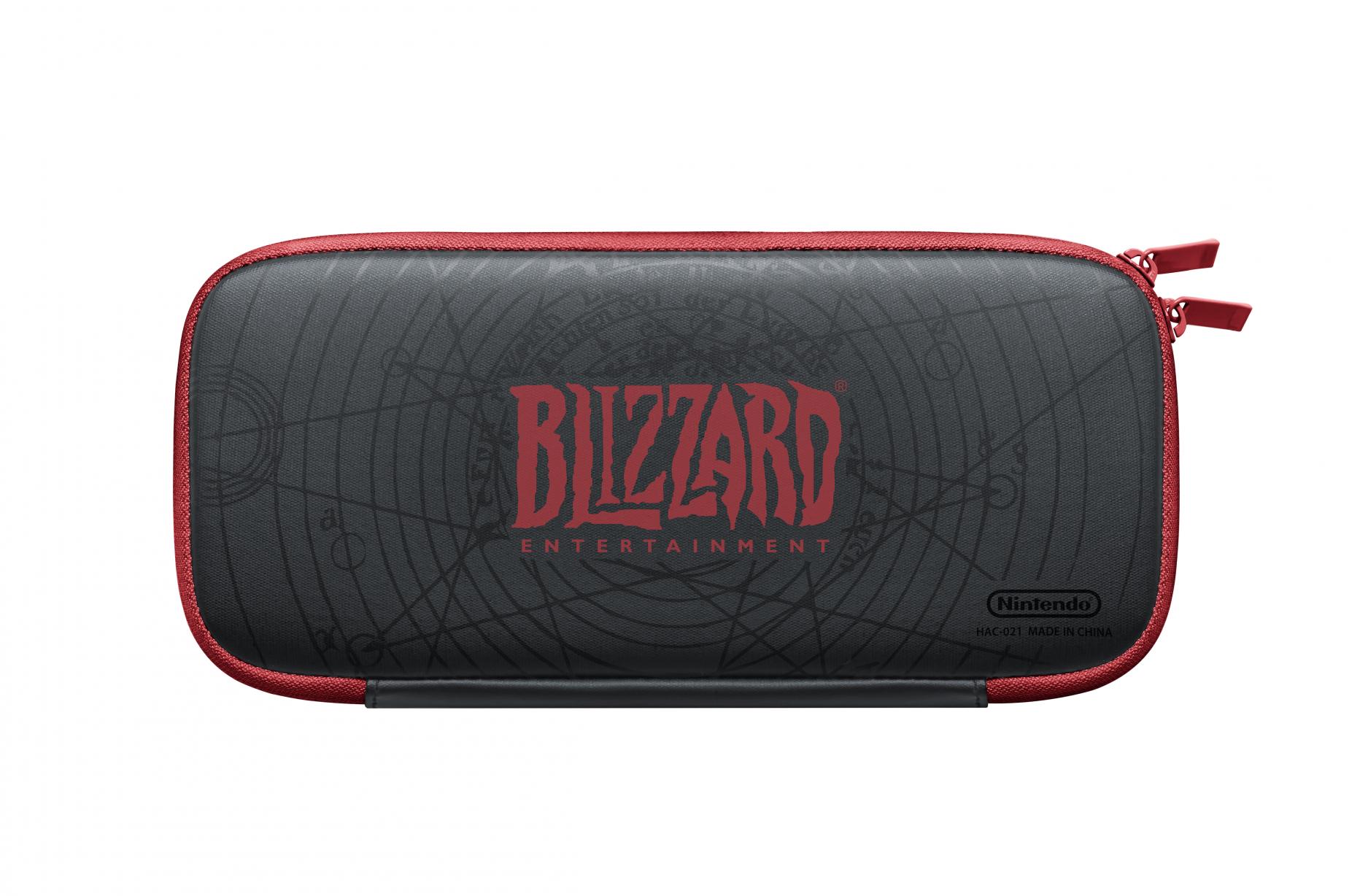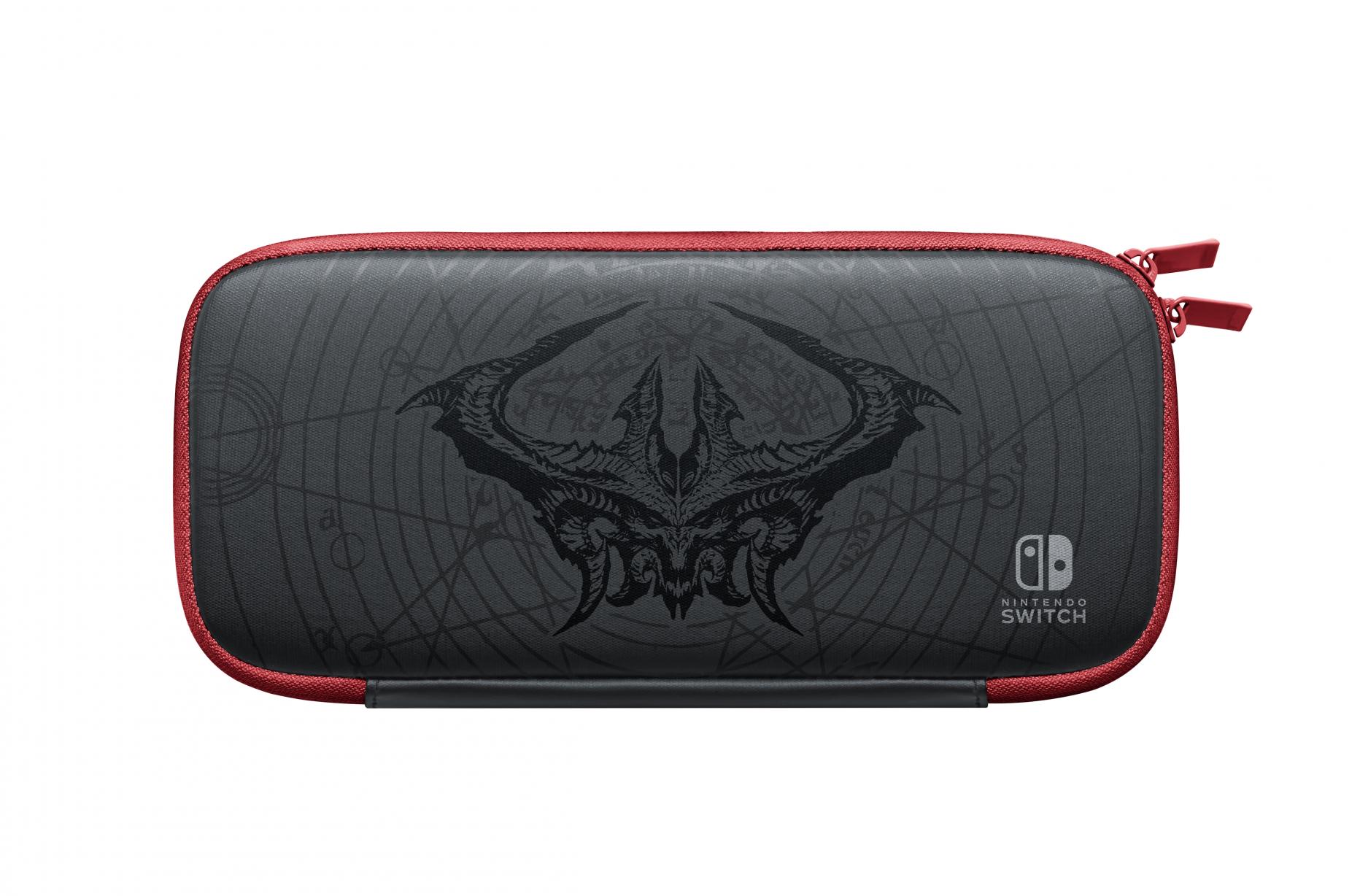 How can I win?
To take part in our competition, answer a simple prize question and fill out the following form completely with your details. Then just send it off and with a little luck the prize will soon be yours. For double chances of winning you can also participate directly via our social media channels.
Question:What rating did the Diablo III – Eternal Collection get from us?
We wish all participants good luck with our lottery! The closing date for entries is 30 November 2018.
Conditions for participation
§ 1 Acceptance of the Conditions of Participation
(1) By submitting information required for the competition, the participant expressly and bindingly accepts the following conditions of participation. (2) Gamers.at reserves the right to exclude persons from the competition in the event of a violation of these conditions of participation.
§ 2 eligibility
(1) Entitled to participate are contractually capable natural persons aged 14 and over. Excluded from participation are all employees, employees of Gamers.at as well as the lottery partners and their respective first and second degree relatives as well as their spouses and life partners in a marriage-like relationship. (2) Persons who make use of unauthorised aids or otherwise gain advantages through manipulation shall also be excluded. If necessary, profits can also be withdrawn and reclaimed subsequently in such cases.
(3) Participation is exclusively via the competition form or Gamers.at social media channels. One participation per participant and channel is taken into account.
§ 3 Execution and settlement
(1) Legal recourse is excluded in this competition.
(2) The winners will be determined from the pool of entries by jury evaluation. This pool is made up of all entries received by Gamers.at before the entry deadline via the competition form with the correct answer and completely filled in data. (3) The winners will be notified by Gamers.at via email to the address that the letter was sent to. The winner must then contact Gamers.at within one week. If the winner does not appear in time, the claim to the prize lapses and the next winner in line will be informed. (4) The prize will be sent to the winners by email to the address given below. (5) A cash payment of the winnings or any substitute winnings is excluded.
§ 4 Profit
1. The profit shall be described in this Article. Misprints and errors reserved.
§ 5 Concluding provisions
(1) Austrian law is exclusively applicable to the exclusion of conflict of laws provisions. (2) Gamers.at reserves the right to change the conditions of participation at any time without prior notice or to discontinue the competition prematurely.