At the end of last week we accepted the invitation of Square Enix and so we went to the highest bar in Hamburg, located on the 27th floor of the Radisson Blu Hotel, to get a first impression of Just Cause 4 – and let's say this much: Fans of the weird action series won't be disappointed this time either.
Nice weather today, not?
Initially, Just Cause 4 was just supposed to have some nice weather effects – but why leave it at that if you can make this secondary feature the focus of the whole gameplay? So in Rico's fourth adventure everything revolves around meteorological events of a different kind, and of course not everything is as natural as you might think at first.
The new Just Cause brings you to the fictional island of Solís, controlled by the mercenaries of the Black Hand. The reason for your visit: Rico gets wind (see what I did there?) that his father was somehow involved in the machinations of this dubious private army. Once you've arrived, you'll quickly discover that the weather here has its own special characteristics: an impressive tornado runs right through the grassland, sandstorms haunt the desert region and lightning storms and snowstorms cause you trouble elsewhere. How can so many meteorological anomalies occur on a single small island? Quite simply, by someone here diligently rumxperimentiert.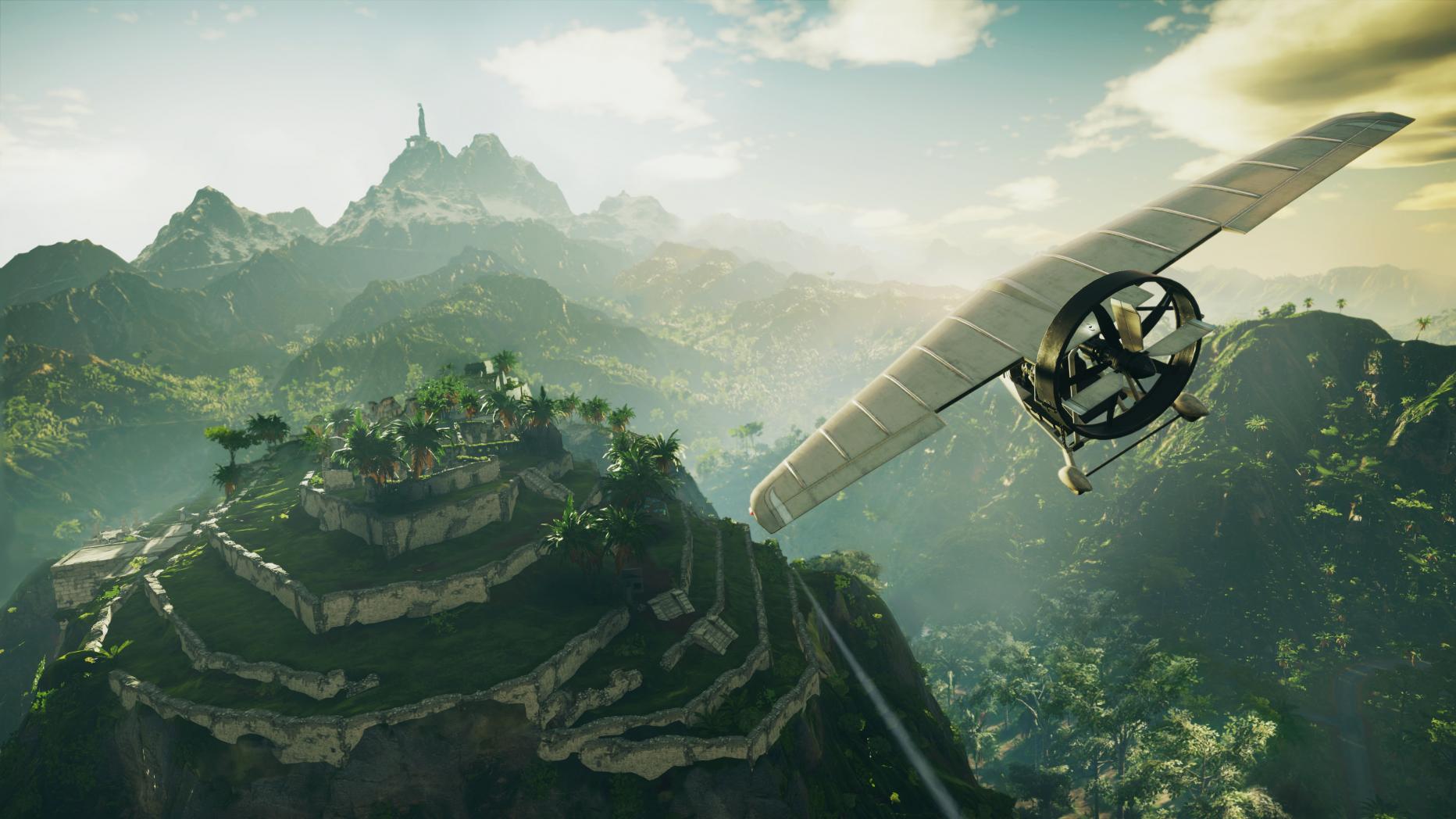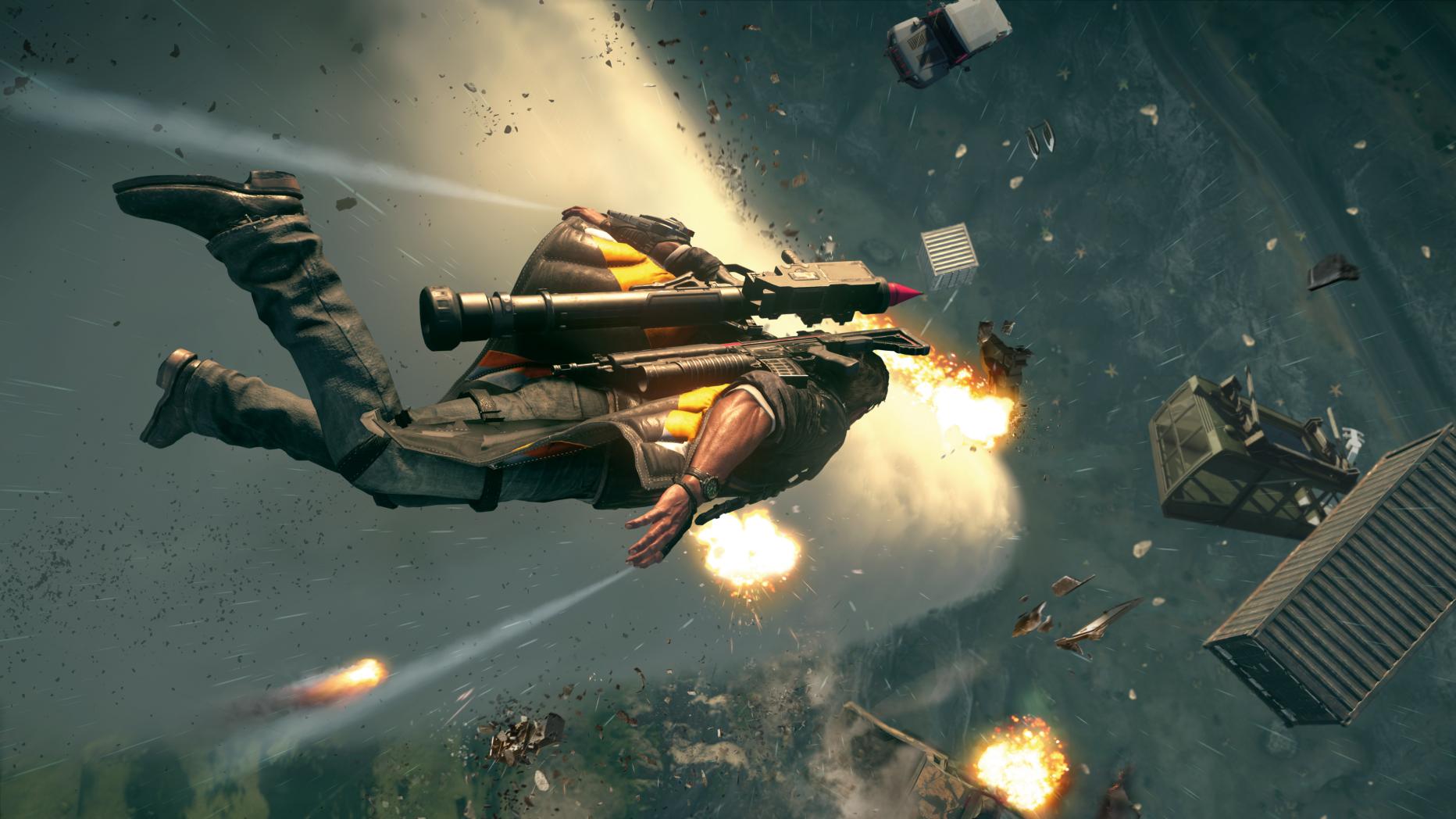 Add more Bang and Kaboom
Story nice and good, but what really matters in a successful Just Cause is, of course, how much nonsense you can do – and in this point Just Cause 4 really impressed us during our several hours of intro session: Any bells and whistles you know from the previous titles will be there again this time, be it the iconic "locomotion combi" consisting of parachute, wingsuit and grab hook, drop-offs with useful frippery, vehicles you can use and abuse, or any amount of firepower in the form of various weapons. But what's new: Man has tweaked and improved everything for the maximum chaos factor.
We start with the grapple hook. As before, in Just Cause 4 you can use this again to tie items together with the ropes or use the same function to rip machine sounds, open sliding doors and more. Apart from that, the practical part now has many more functions that you can use relatively early in the game, such as explosive projectiles that you can fire instead of cables, or balloons that can lift even the heaviest things in the best Metal Gear Solid 5 manner. These must not only be fired; their also determines how (keystroke, key hold, …) and in which intensity they are triggered and thus determines how exactly they act. So you can either use the projectiles to blow things up, or you mount them like small rockets and use them as turbo propulsion by holding the button. With the balloons you could turn a tank into a flying bomber… There are no limits to your pyromaniac creativity!
The rest of the feature updates also serve your joy of destruction: Each weapon in the game now comes with a second fire function, there are more drop-offs than ever before that you can unlock by closing the targets in the different regions, and of course you can also use the weather anomalies on Solís for yourself. Ever tried to fly a tank, which is held in the air by balloon projectiles, directly into a tornado? No? Then I guess it's time…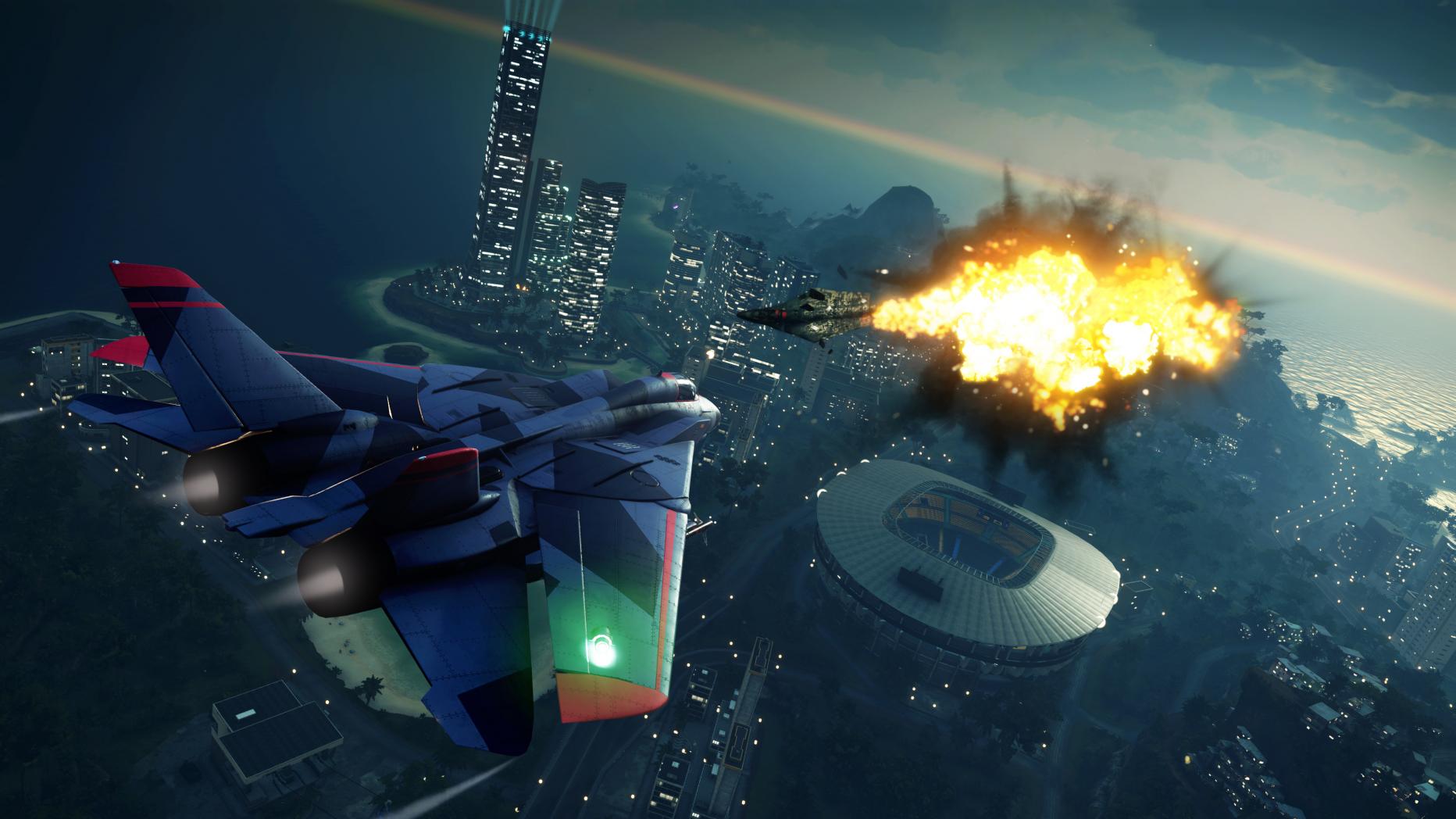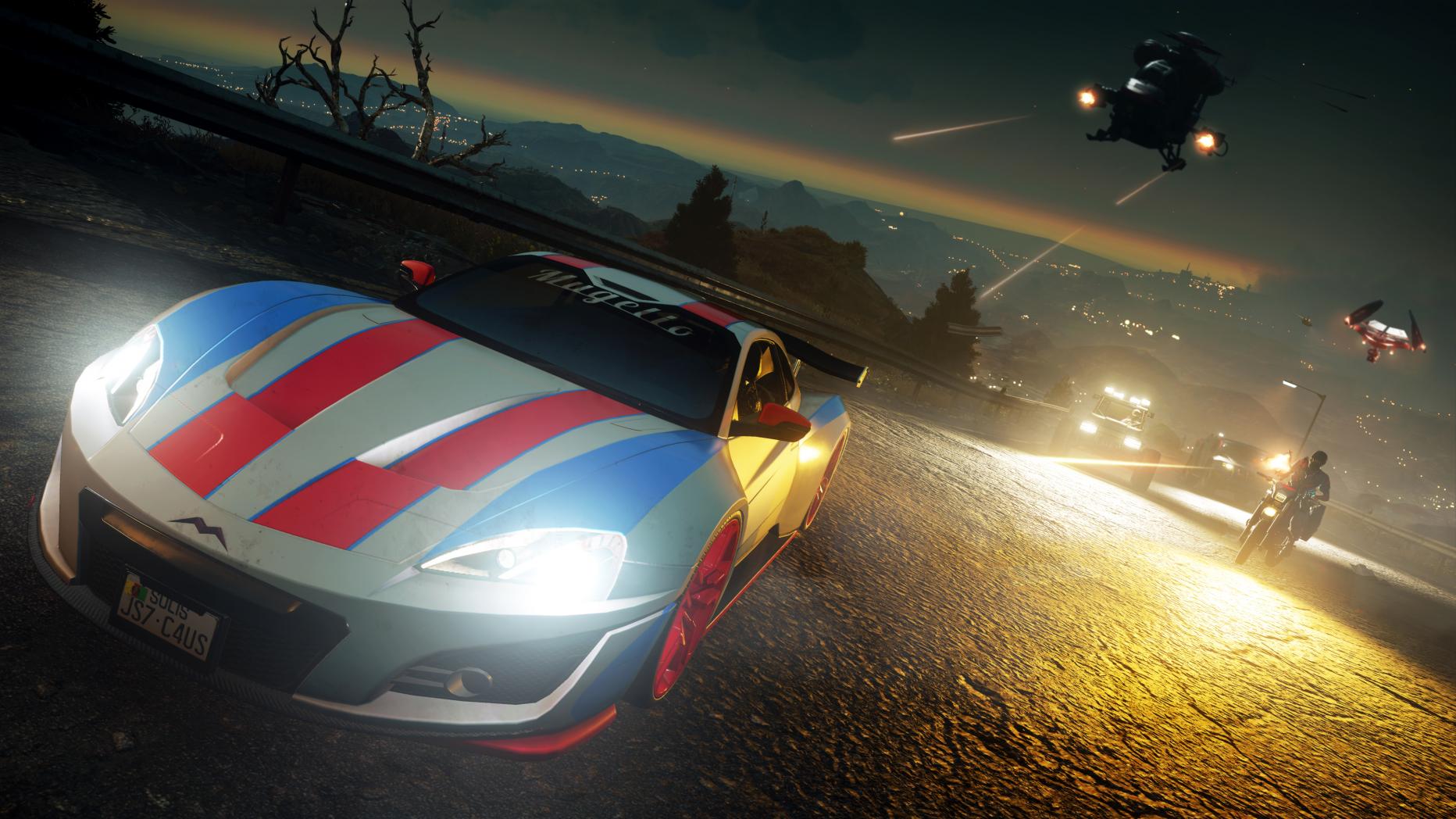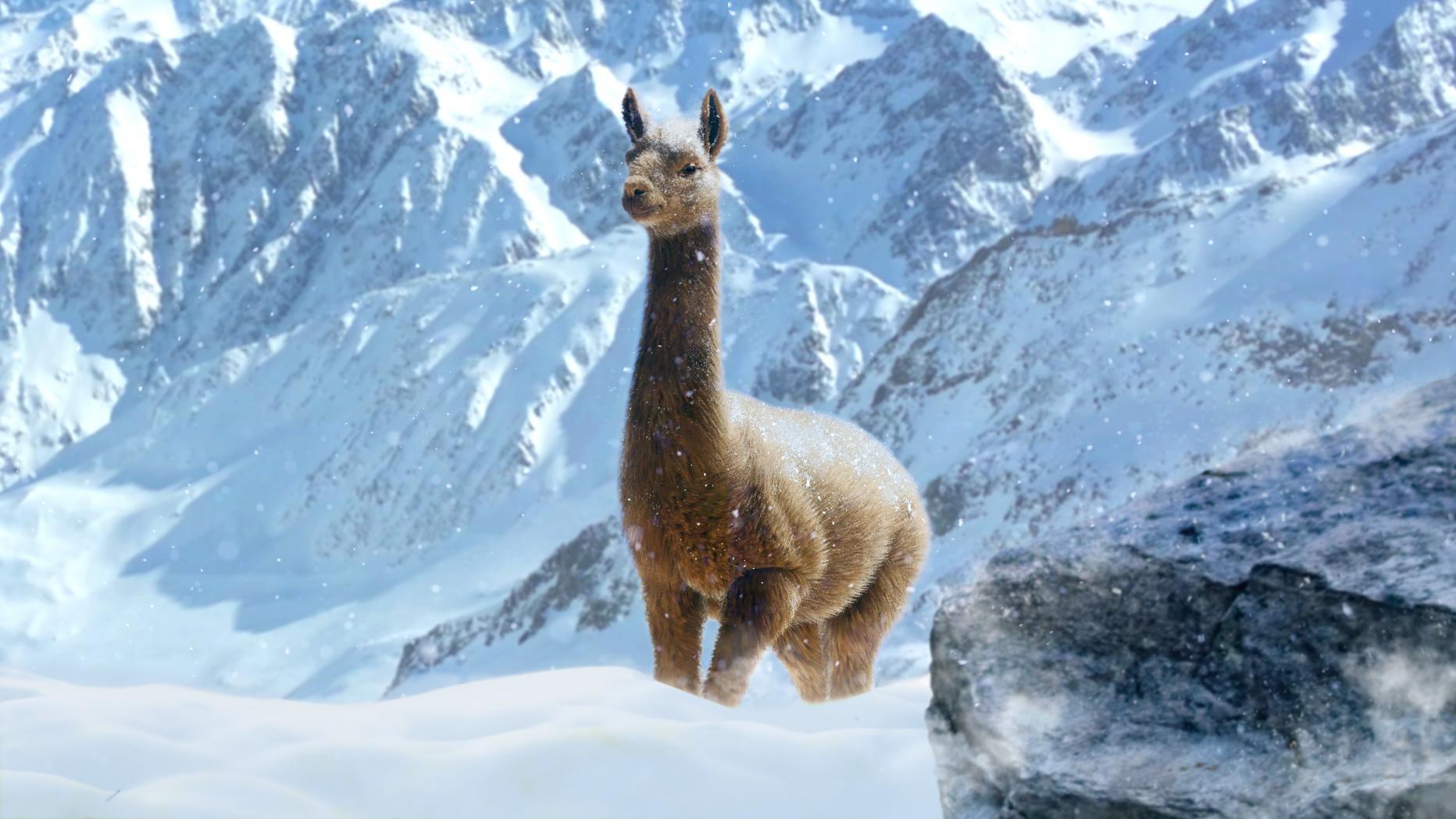 The fight between all the chaos
Now why use all the fire power? In Just Cause 4 you conquer the map area by area by doing special quests – sometimes you have to free prisoners, sometimes you have to blow up factories, sometimes you have to paralyze computer systems by solving smaller puzzles or you have to go wild vehicle hunting.
If you have solved the main quest of the area, you can let your troops advance and thus move the borders of your influence area – but these troops have to be hired first. How's that? Of course with the main currency of the game: Chaos. Destroy bases, blow up facilities, defeat enemies, or just lose yourself for a few hours in the sheer nonsense you can do with all your new toys – and you've got more troops than you can use. Sounds fun, so it is.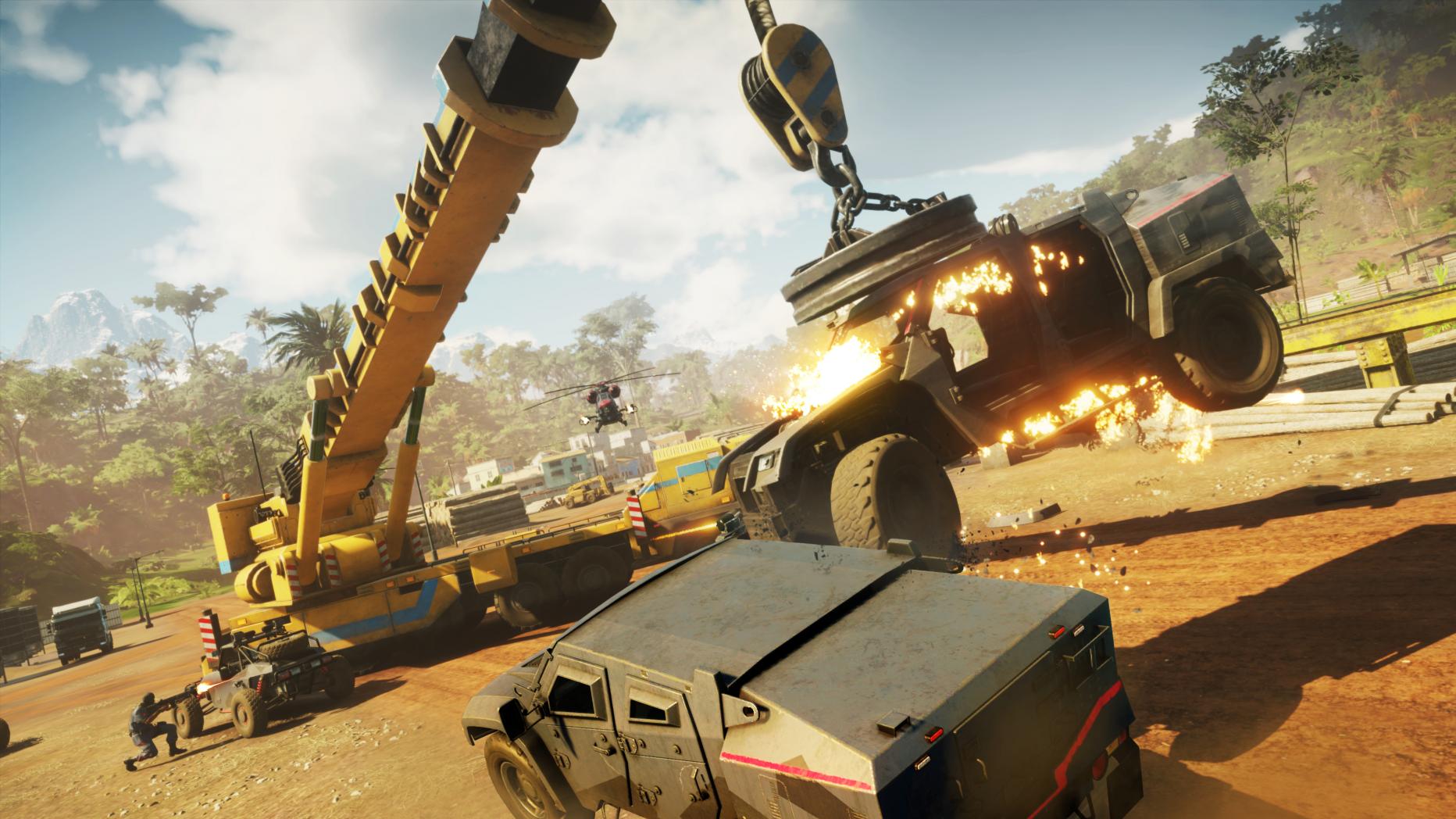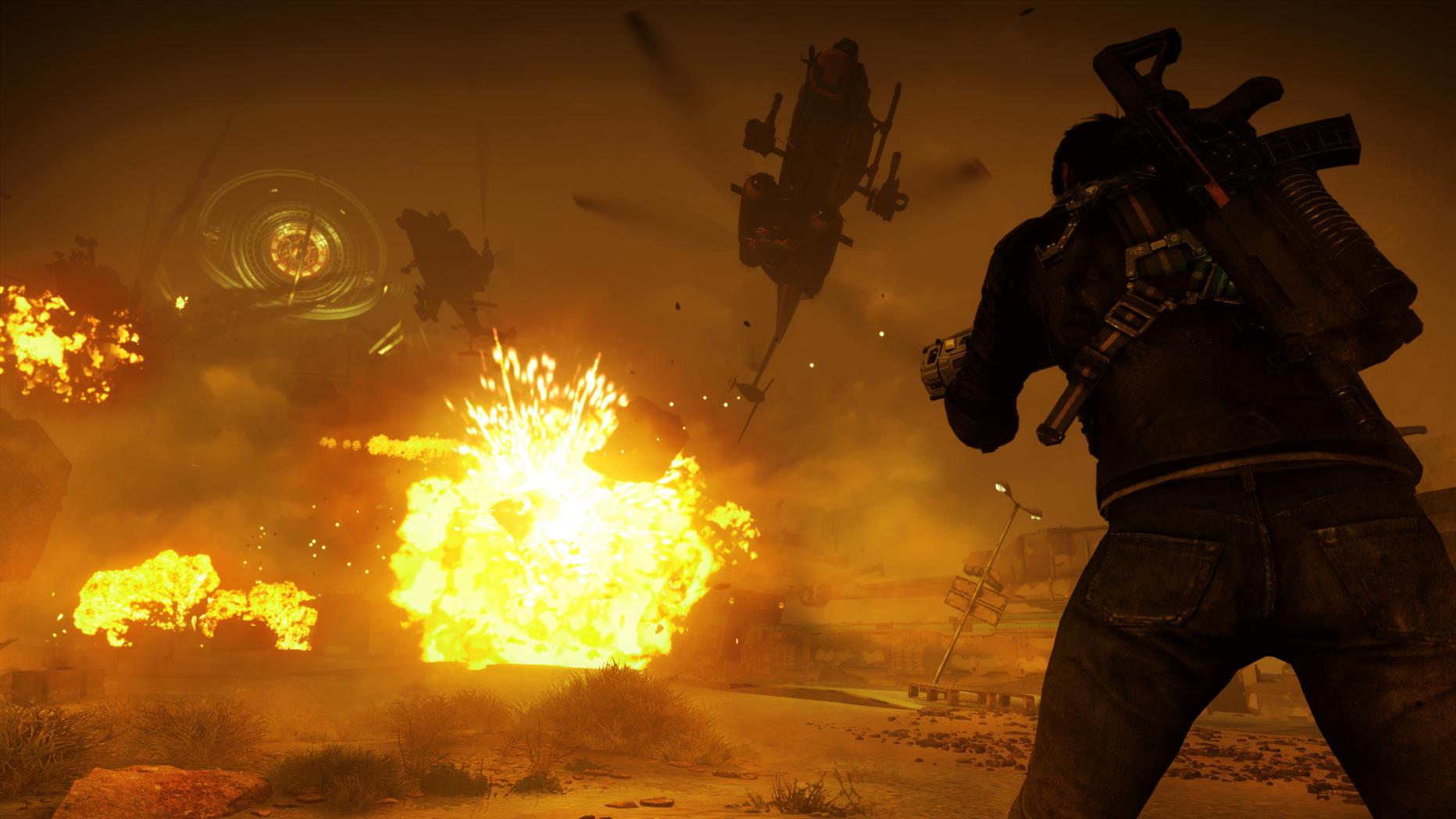 CONCLUSION
No game has made it such a mission to wreak sheer, crazy chaos and ultimate creative destruction as Just Cause and the fourth part promises to set the bar even higher than its predecessors. The story may not be a narrative revelation at first glance, but let's be honest – that's not the point here. The new possibilities provided by the grapple hook with all its upgrades, the numerous drop-offs and the extensive selection of different weapons with different fire options make Just Cause 4 more creative to destroy than ever before – and the new weather anomalies invite you to hours of experimentation. Believe me when I say that the ideas of what you can do with a sky-high tornado in combination with a whole arsenal of machinery, weapons and other equipment don't run out so fast. This editor is definitely looking forward to the finished game, which will be released on December 4th, and is already practicing the Wingsuit flight directly into the center of a hurricane.
What is Just Cause 4?
The fourth part of the action saga around Rico Rodriguez – now with even more destructive fury.
Platforms
: PC, PS4, Xbox One
Tested
: Xbox One Preview Version
Developer / Publisher
: Avanlanche / Square Enix
Release
: December 4, 2018