Film Criticism: Fantastic Animal Beings: Grindelwald's crime
After the first part of J.K. Rowling's 5-part prequel series to the incredibly successful Harry Potter series appeared almost exactly 2 years ago, the adventure around Newt Scamander and the dangerous wizard Grindelwald enters the second round. Since all the main characters are established and the setup is explained, one can only concentrate on telling an exciting story from the world of magicians. And that's what "Grindelwald's crime" does.
CONTENTS
After the more than turbulent events in New York, Newt Scamander is now barred from leaving England. This changes abruptly when Grindelwald escapes from America during the transfer and it turns out that Credence, who survived in New York, is looking for his family in Paris. Theseus, Auror and Newts brother, wants to recruit him to find the extremely dangerous young man before Grindelwald gets his hands on him.
At first Newt doesn't want to interfere, and even Albus Dumbledore's request to take care of the matter is rejected. Only when Queenie suddenly snows into his room with a very confused Jacob and he learns that Tina is also looking for Credence in Paris, he doesn't torch for long, grabs his old partner Jacob and sets off for the city of love. But the sinister plans of Grindelwald are already underway and stopping them turns out to be more than just a big task.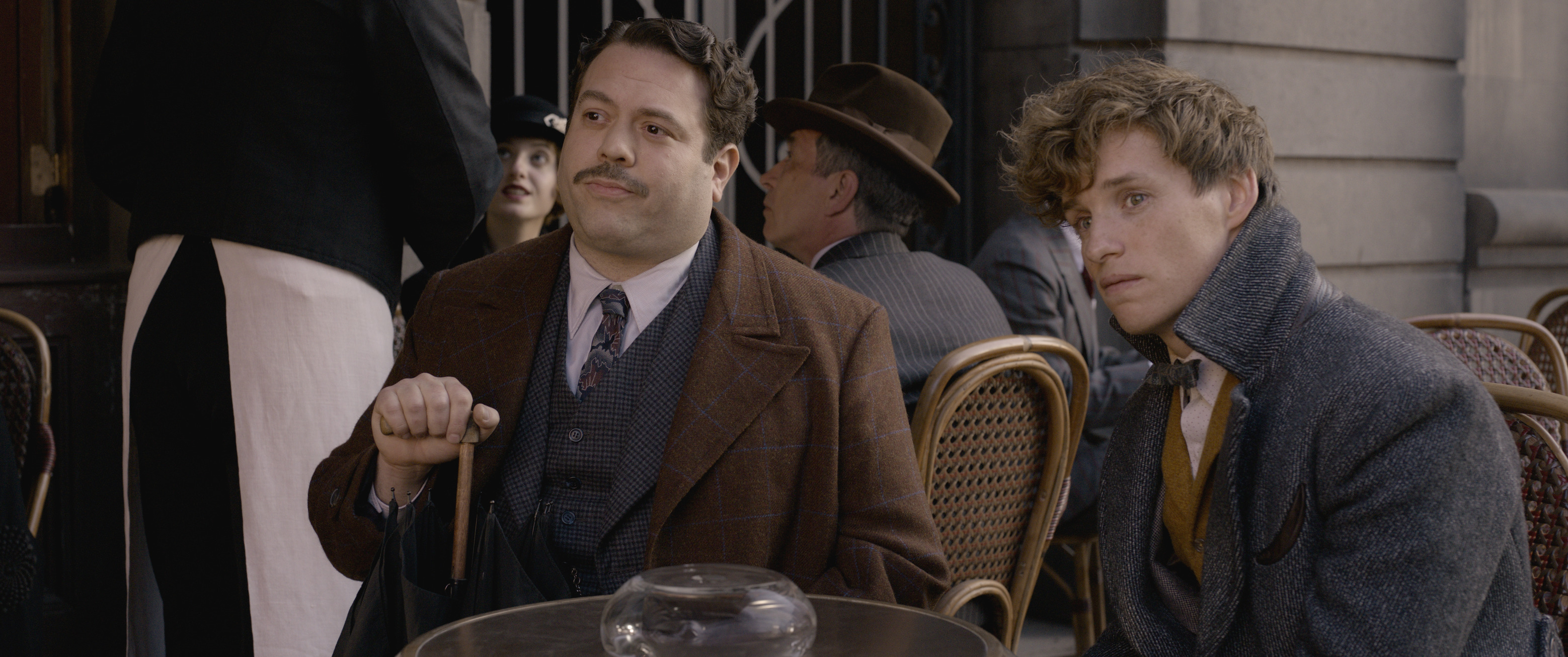 (L-R) DAN FOGLER as Jacob Kowalski and EDDIE REDMAYNE as Newt Scamander in Warner Bros. Pictures' fantasy adventure "FANTASTIC BEASTS: THE CRIMES OF GRINDELWALD," a Warner Bros. Pictures release.
CRITICS
While Fantastic animal creatures and where to find them was an absolutely passable adventure in the Harry Potter universe, the film lacked a bit of a real identity and a plot, which justified the over 2 hours running time. This was certainly also due to the curse of the first part of a large franchise: Characters need to be established, backgrounds explained and storylines prepared that become relevant at a much later stage. There isn't too much time left for a story that is quite demanding in itself. With these start hurdles out of the way, part two is doing much better in this regard.
Even if further persons are introduced and further Neben-Plots are torn, remains Grindelwalds crime nevertheless on the whole an independent and quite exciting history, if one apart from the end. This isn't quite a cliffhanger, but it's more about the things that are still to come than about giving the movie a nice ending. But this is also something you are used to in a world full of franchises that have been planned for a long time and which really only carries a little negative weight.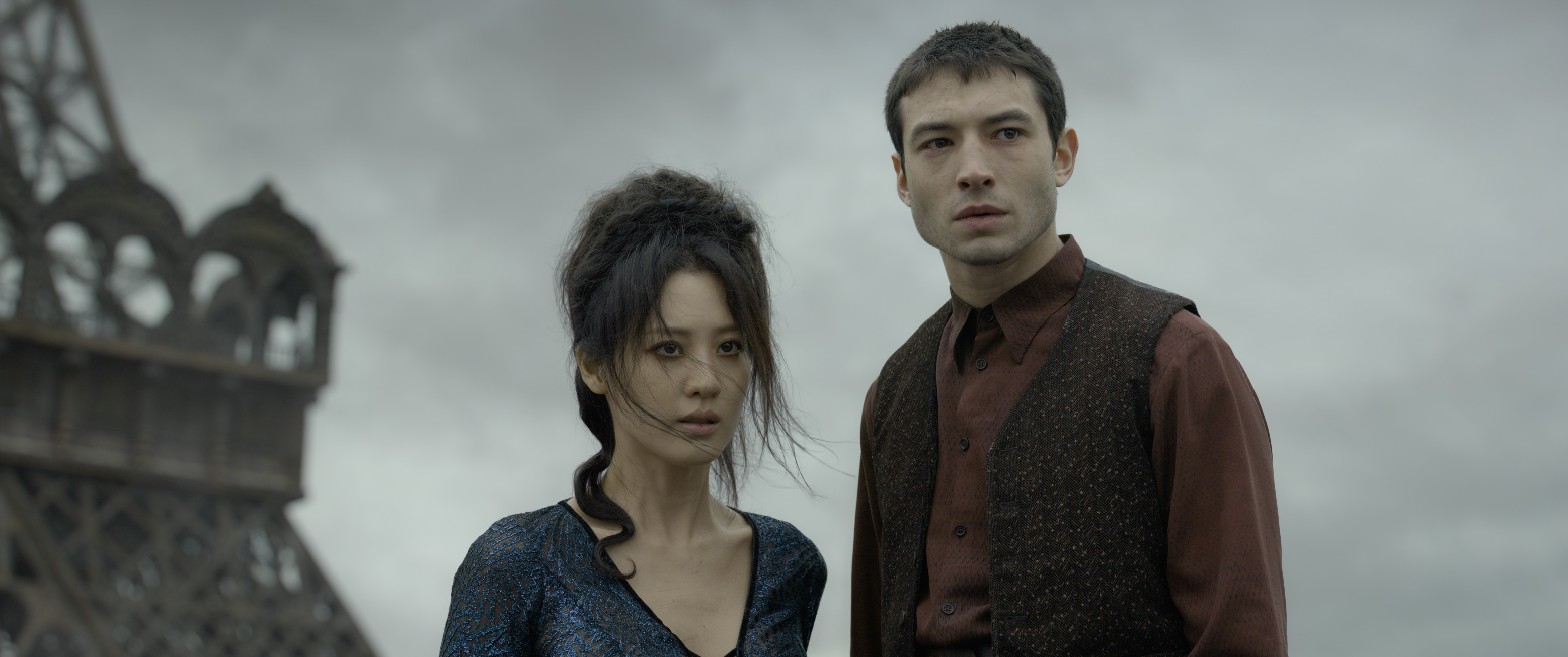 (L-R) CLAUDIA KIM as Nagini and EZRA MILLER as Credence in Warner Bros. Pictures' fantasy adventure "FANTASTIC BEASTS: THE CRIMES OF GRINDELWALD," a Warner Bros. Pictures release.
Another typical characteristic of the second part is the noticeably gloomy tone. And also here falls Phantastic animal beings: Grindelwald's crimes are not out of line. The antagonist wants to be established as a real, great danger for all, and in order to accomplish this, one reaches quite deeply into the box of evil deeds for a family film. Whether Grindelwald is simply evil, or whether there is a multi-layered character behind the cruel façade, can only be guessed.
No real point of criticism, but one thing that stands out is the strange choice of title. For while the fantastic animal creatures in the first part have still taken on a really big role, here they seem far less relevant and have to clearly withdraw from the cross-film plot. Of course, it is not yet possible to predict whether Newt's suitcase and its inhabitants will regain importance as the story progresses.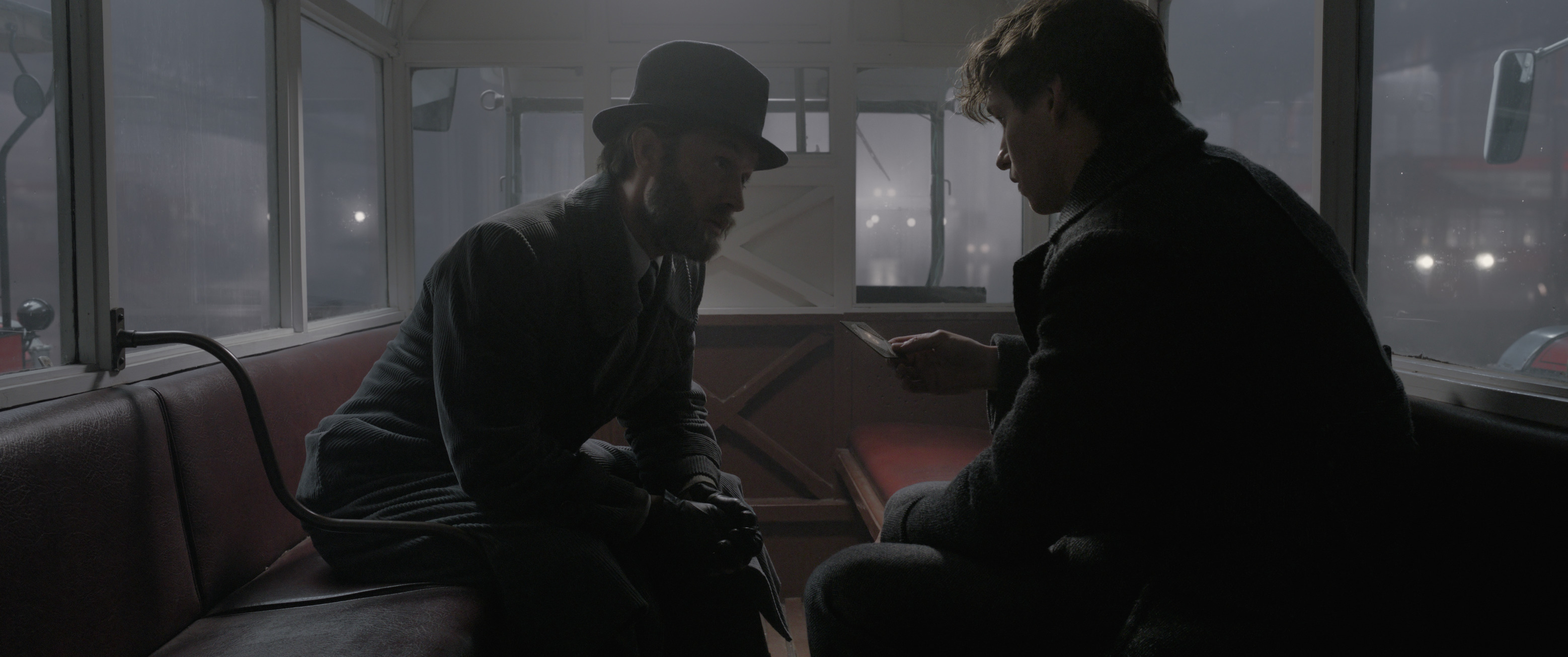 (L-R) JUDE LAW as Albus Dumbledore and EDDIE REDMAYNE as Newt Scamander in Warner Bros. Pictures' fantasy adventure "FANTASTIC BEASTS: THE CRIMES OF GRINDELWALD," a Warner Bros. Pictures release.
As far as the cast is concerned, there is nothing to complain about in the current part either. In addition to the main characters, who are already close to the heart and continue to be embodied by Eddie Redmayne, Katherine Waterston and Dan Fogler, Ezra Miller also continues to make a first-class figure as Credence. Johnny Depp, who could only be seen for a few seconds in his predecessor, has much more screentime here and delivers a decent performance, even if his role doesn't (yet?) give too much. Also worth mentioning is the always welcome Jew Law as a young Albus Dumbledore, who unfortunately doesn't get much to do, but which will certainly change in the upcoming movies.
Optically the audience is offered the expected spectacle, especially when the animal beings giving the title are released. Special effects and CGI work is expected to be of the highest standard. Also for the ears a lot is offered, the musical background plays again and again with well-known topics from the Potter series and also the new compositions go more and more into the ear. From a craftsman's point of view, there is also hardly any reason to complain. is fluid and conclusively cut and captured in opulent images from the camera. David Yate's directing is as solid as ever.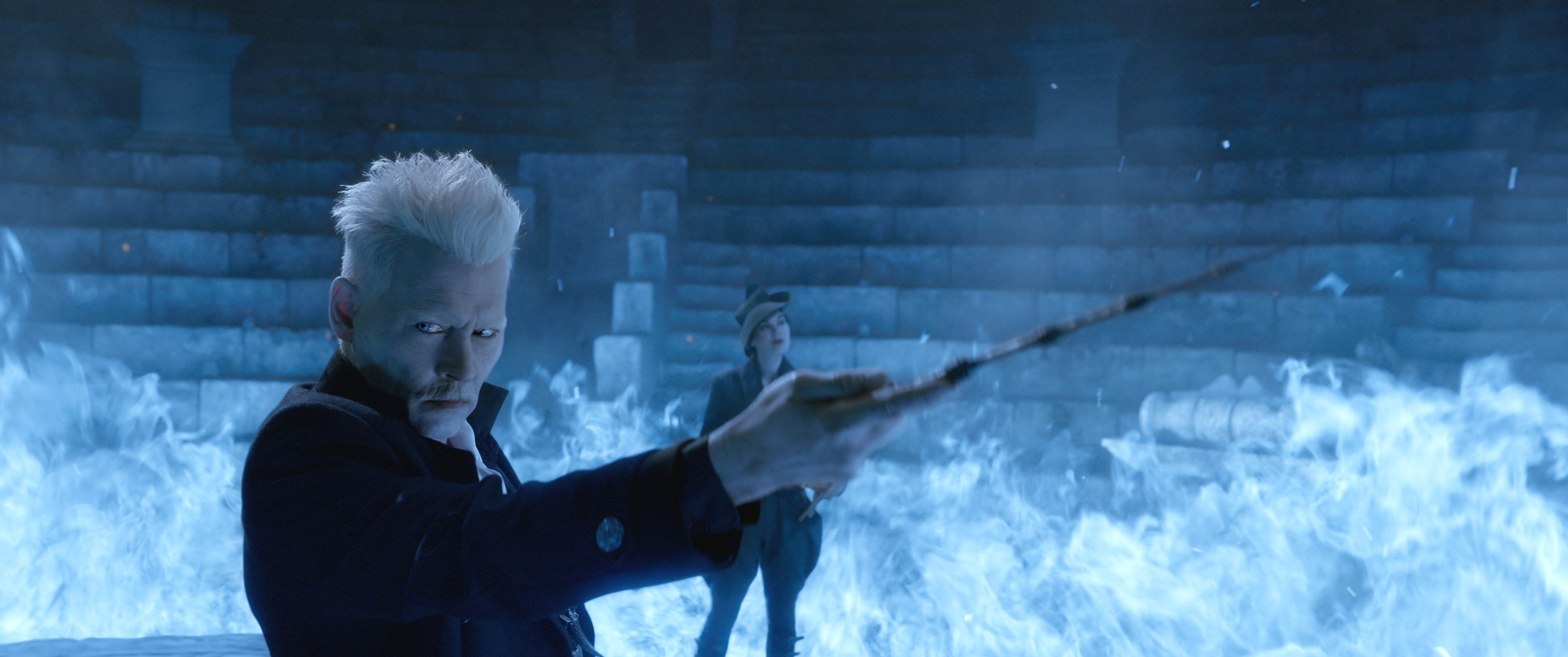 (L-R) JOHNNY DEPP as Grindelwald and POPPY CORBY-TUECH as Rosier in Warner Bros. Pictures' fantasy adventure "FANTASTIC BEASTS: THE CRIMES OF GRINDELWALD," a Warner Bros. Pictures release.
FAZIT
Whoever liked the magical world of Harry Potter in general and the first part in particular can't do anything wrong here. The movie is more thrilling, more fluid, but also a lot darker than its predecessor and thus really gets the overall plot rolling. But also everyone else gets a first class produced, thoroughly entertaining fantasy-/action-cinema, which isn't suitable for the little ones, but for a family evening in the cinema. And he's always in the mood for the next part.