EXIT VR goes Assassin's Creed: Escape the Lost Pyramid
A few months ago we reported Virtual Reality Escape Rooms to you for the first time and some of you will probably have noticed that Ubisoft recently tried one of these. With Escape the Lost Pyramid, fans of the Assassin's Creed series can now return to the world of AC: Origins and experience it as immersively as never before.
Abstergo Industries, Vienna Branch 15
Vienna, Hütteldorfer-Straße. Who would have thought it, but right here in the heart of Austria, disguised as "EXIT VR Vienna", there is a branch of Abstergo Industries, which enables us to dive into the genetic past of our ancestors. In the footsteps of Desmond Miles and Co. we went into the Animus in a group of four to find out what our great-great-great-grandmothers and fathers once experienced again – after all, they were lost on a secret mission in an old pyramid and nobody knows what exactly happened back then or what they were looking for there …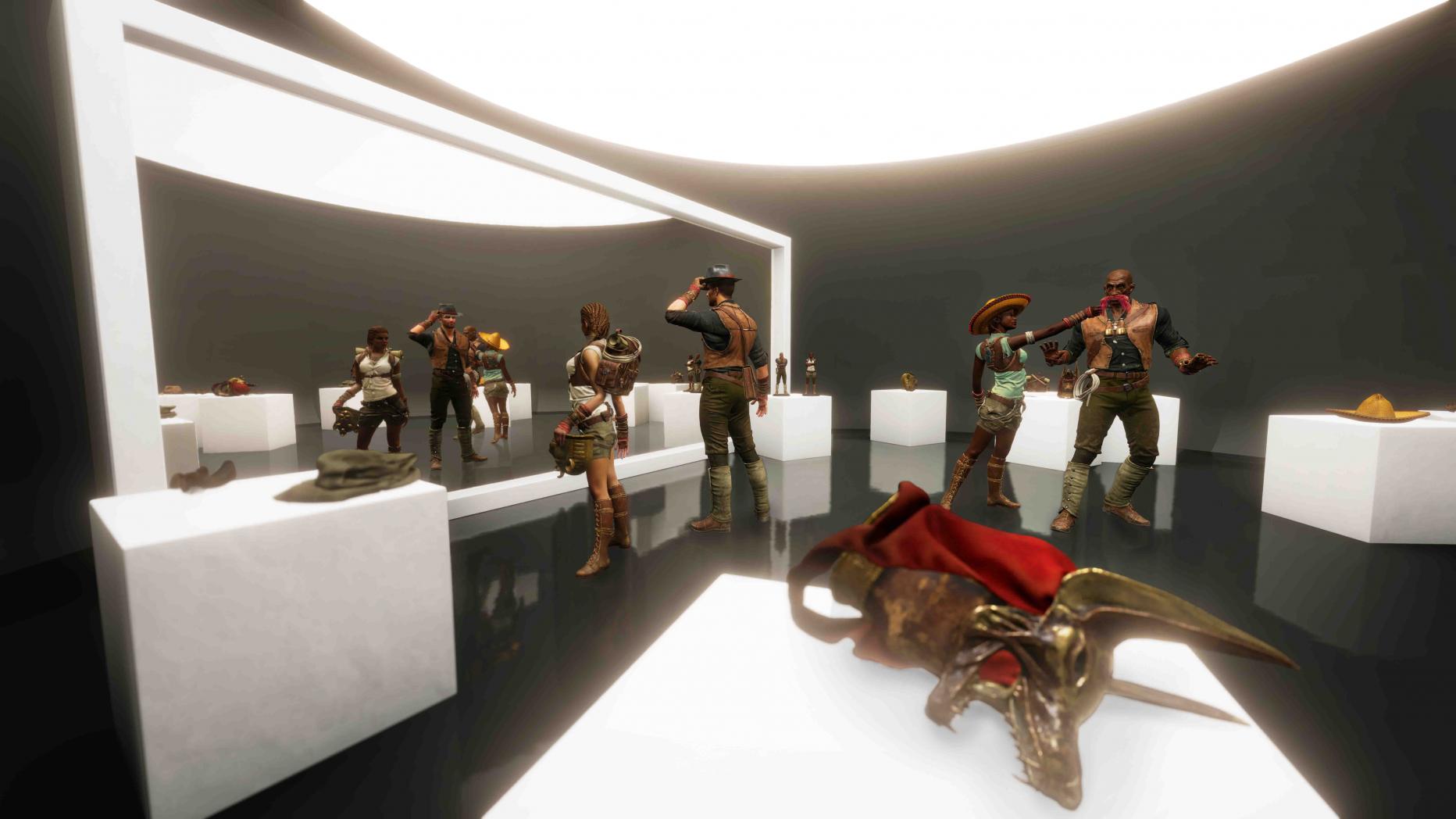 treasure hunt in ancient Egypt
At the beginning of the Assassin's Creed-VR adventure there is a short tutorial to understand the controls. If you know VR games, you will quickly find your way around here: Unlike the EXIT-VR game HUXLEY, for example, which we last tested, Escape the Lost Pyramid does not allow you to walk through the room yourself, but can only move freely on a small field. Larger distances are covered by teleporting. Holding the trigger calls up a pointer beam; all places that make it glow blue can be controlled. To grasp objects, you first point to the desired object; if its outline lights up, you press the trigger to grasp it in the same VR-typical manner.
If you have familiarized yourself with the control scheme, you can continue with the character selection: Four players explore the pyramid together and have to solve puzzles and help each other to clear new paths. So that we could recognize each other during the game, we could choose from four available avatars and personalize them with various clothes and accessories.
And then it finally really started: switches wanted to be pressed, objects placed, arches shot and handholds climbed. What two people in our group quickly noticed: even virtual environments can cause fear of heights and make walking on platforms on digital abysses and dumb-bells over computer-generated canyons perhaps even more immersive than one would like. But nobody can claim that the experience doesn't feel real …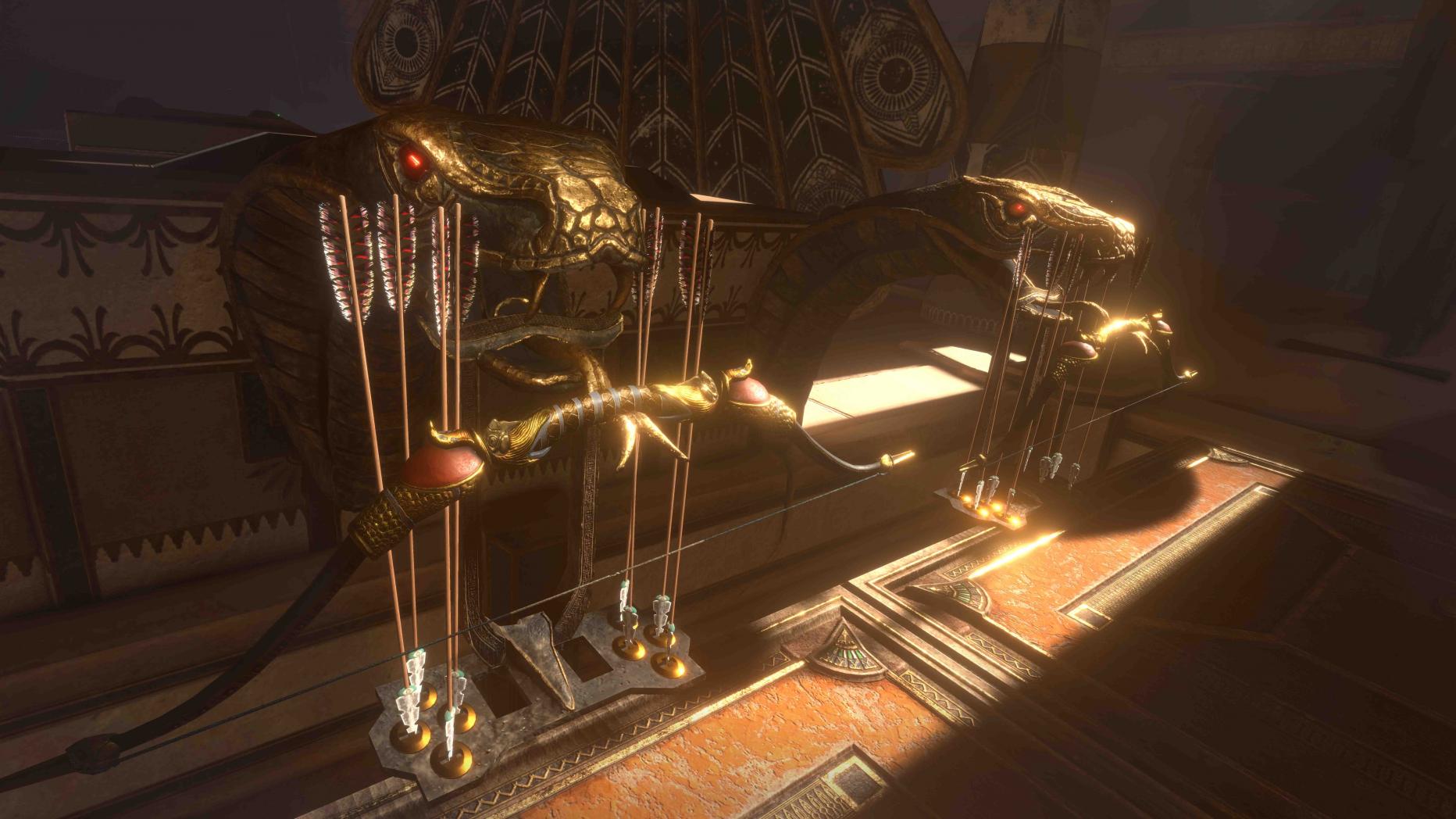 Flight Adventure with Assassin's Creed References
One more should be mentioned: Anyone who imagines Assassin's Creed VR experiences with assassinations and lots of Assassin and Templar encounters is wrong. Escape the Lost Pyramid is basically a very typical VR Escape Room, which was branded with Assassin's Creed only in small but very fine details. So the game starts in the usual Animus load screen, the Assassin logo serves as "load indicator" during the tutorial and at the end a little surprise waits for all fans of the game series. If you've never tried an Assassin's Creed before, you'll have just as much fun here – prior knowledge about any aspect of the games is neither assumed, nor is it helpful in any way when completing the puzzles.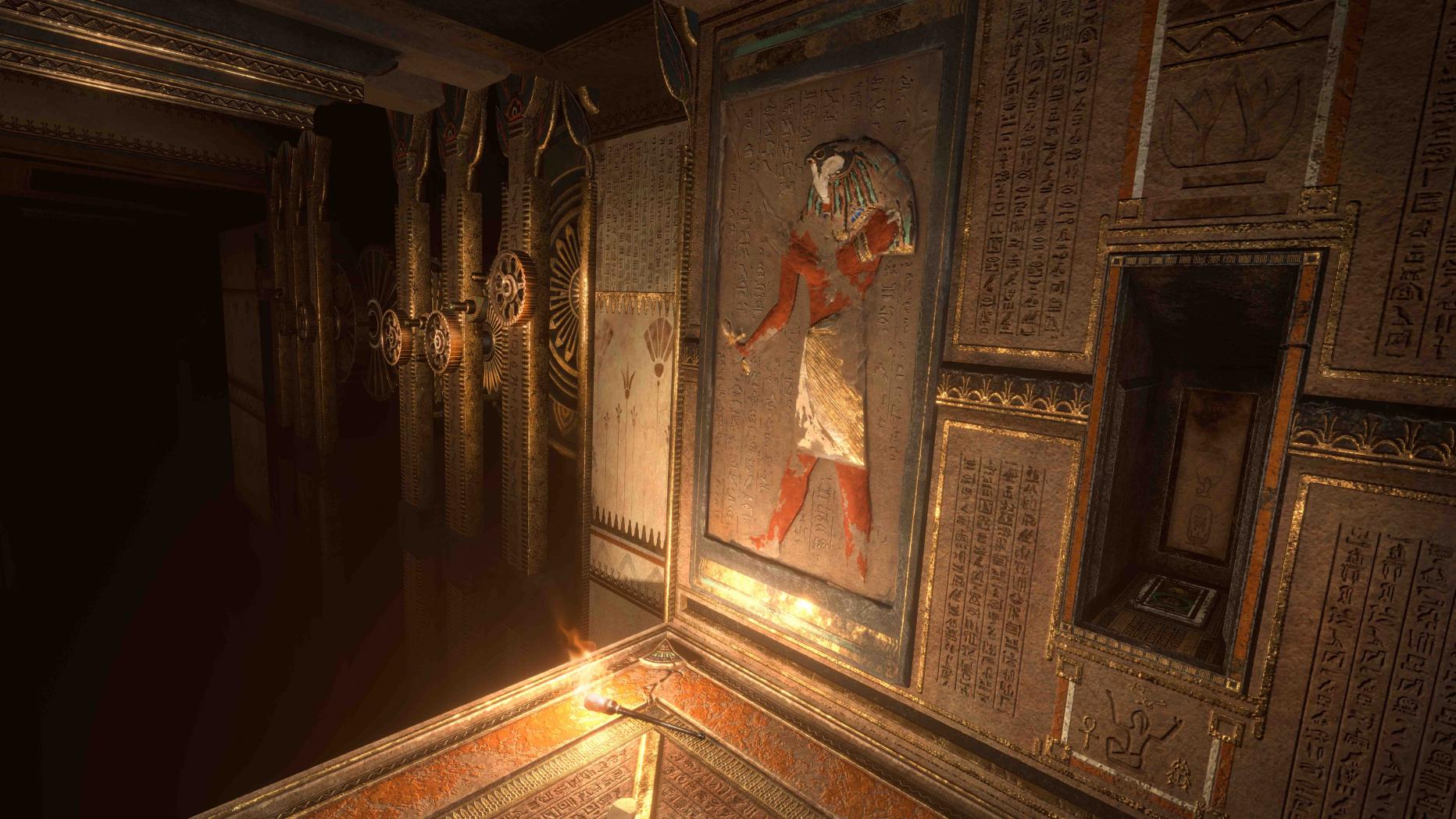 FAZIT
I've mentioned it before: I'm a huge VR fan – and VR Escape Rooms have become one of my favourite new hobbies in the last months. Assassin's Creed: Escape the Lost Pyramid isn't quite as immersive as HUXLEY in this respect due to its teleport control, but has another huge advantage for me: It's an Assassin's Creed game. The intro alone, in which I was "myself" in the loading screen of the Animus, put a huge smile on my face, and at the latest when playing ball with Piece of Eden part (something like this happens when you complete the Escape Room in record time and then spend your time admiring the landscapes), I had the feeling that I had really been promoted into the game world. If you're just looking for another cool VR Escape room, you're guaranteed to have fun here; if you're also Assassin's Creed fan, don't miss Escape the Lost Pyramid.