EverQuest II: Chaos Descending in Test
Although World of WarCraft is the top dog and still the measure of all things in MMORPG's, there is still the inconspicuous competition that never quite managed to step out of the shadow of its rival. We are talking about EverQuest II. Even if he was denied the big breakthrough, thanks to a small loyal fan community there are still some active servers for the game. Not only that, with Chaos Descending even the 15th expansion has been released. Reason enough for me to pay another visit to the world of Norrath.
If you want to tell the EverQuest success story, you have to go a little further. The first part was released in 1999 and is not only one of the pioneers in the genre of MMORPG's but also the first commercially successful game in this category. Five years later the long-awaited successor EverQuest II was released. It plays 500 years after the events of the first part, also on the fictitious planet Norrath – but in a parallel universe.
When they released EverQuest II, the then publisher (Sony Online Entertainment) SOE made a momentous mistake because they released EverQuest II only three weeks before Blizzard took the genre by storm with World Of WarCraft. It didn't help that you could build on a large and loyal fan base, had much more game content to offer or was far ahead of the competition in terms of graphics, including voice output. But above all the latter was also the biggest weak point of the game, because the better presentation was accompanied by very high hardware requirements. Nevertheless, EverQuest II was able to eradicate many of the initial criticisms and score with its extensive PvE experience. Due to declining subscriber numbers, the game was switched to free-to-play in December 2011. In 2015 SOE was sold and renamed Daybreak Game Company. The already announced successor EverQuest Next was officially discontinued in 2016.
Although the changeover to a free variant brought a short-term upswing in player numbers, the downward trend continued steadily. The localized servers have all been discontinued and since 2016 Thurgadin has been the only European server on which only English screen texts can be viewed. Nevertheless, at least one EverQuest II expansion has been released every year so far, a cycle that continues seamlessly with Chaos Descending.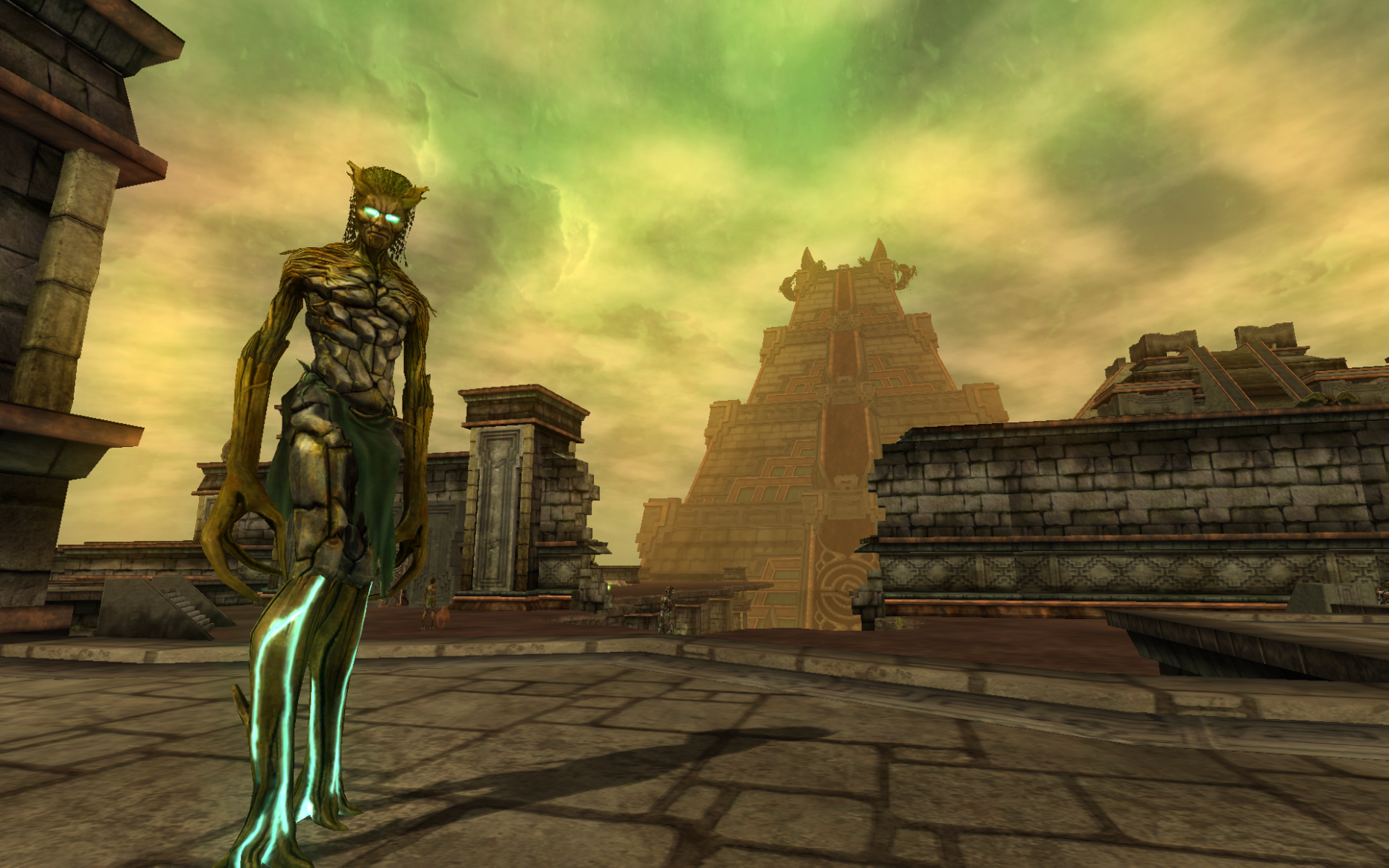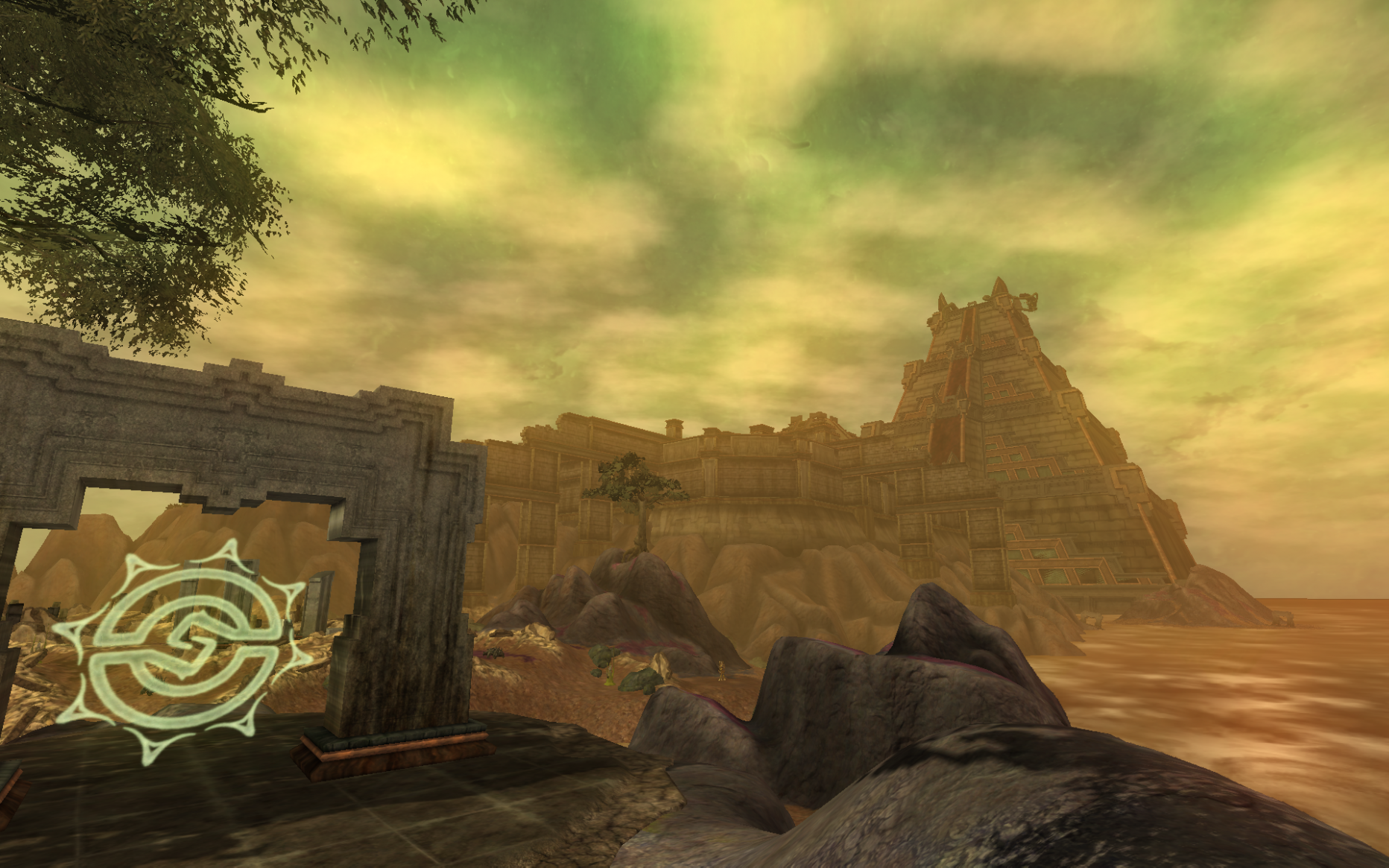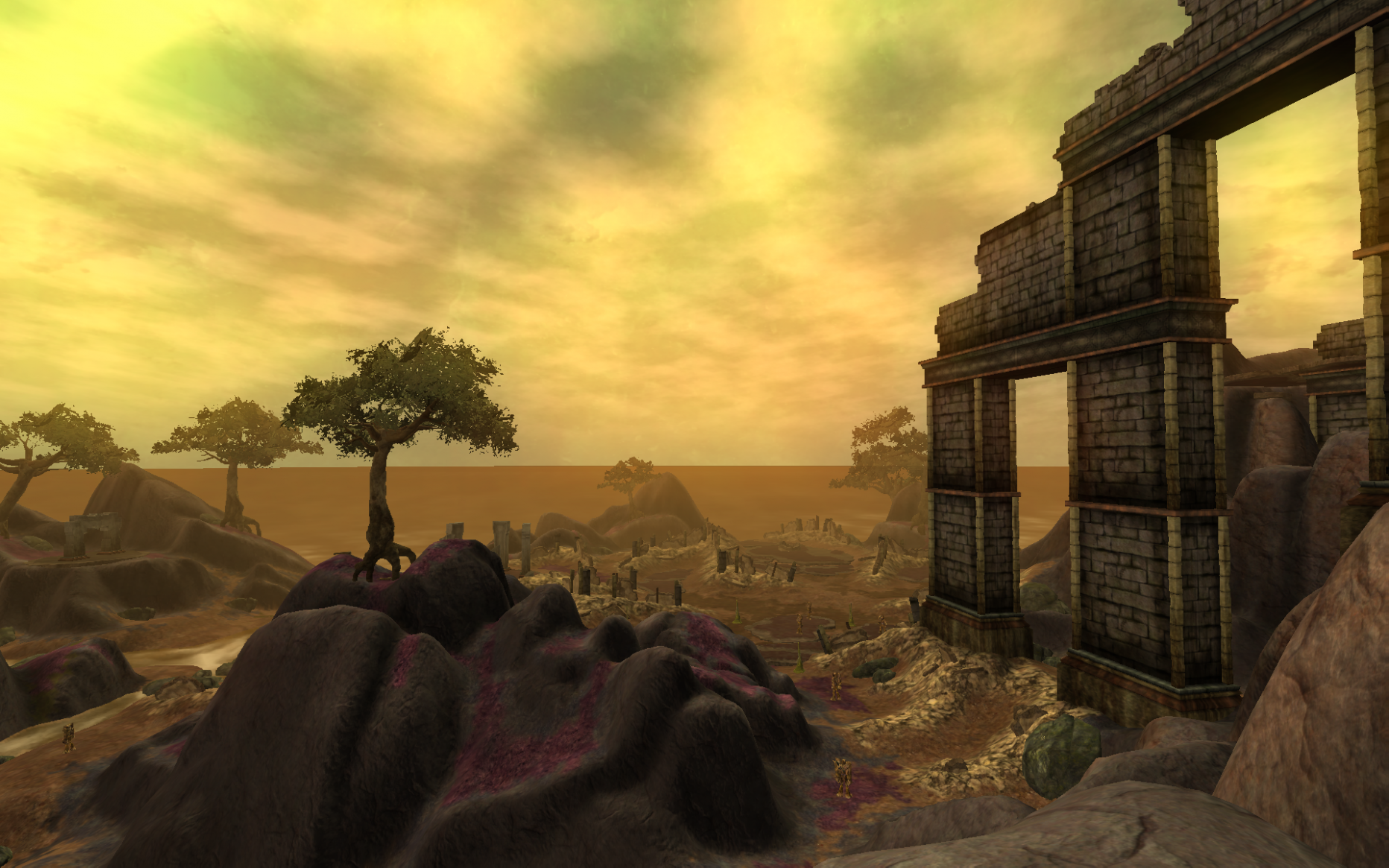 You can't go in there!
The main focus of Chaos Descending is of course on the extensive new content, where everything revolves around the elementary "Planes of Order". A mystery on a celestial scale plunges them into chaos and the inhabitants of Norrath must return there to restore balance between the planes of fire, water, air and earth. The adventurer's starting point is the "Myrist, the Great Library", which can only be entered at level 100. That means, before you can see the content of the new expansion at all, you either have to level up one of your characters accordingly or you can upgrade it to a heroic character via ingame, currency, daybreak cash, or of course you can buy one that is equipped with the corresponding experience points and equipment.
Myrist, the Great Library serves as a kind of hub for the expansion, because it leads to the four other zones and to the instances. The new areas are divided into Detroxxulous the Plaguelands (water), Vegarlson the Earthen Badlands (earth), Doomfire the Burning Lands (fire) as well as Eryslai the Kingdom of Wind (air), which are thematically and optically oriented to the different elements and also offer a multitude of new tasks. In numbers these are: 4 new dungeons (Doomfire, Vegarlson, Eryslai, Awuidor), 13 solo instances, 12 heroic instances, 7 raids and one contested raid dungeon. Apart from that there are of course the obligatory additional adventure-, tradeskill- and signature quests as well as new achievements. So you can't complain about a lack of content.
Away from this, the mounts were also upgraded, because they can now be levelled up to level 10 and equipped with various magnificent equipment. Hired mercenaries, NPCs who support you in combat and obey rudimentary orders, can now be trained up to level 20, which would take about a year.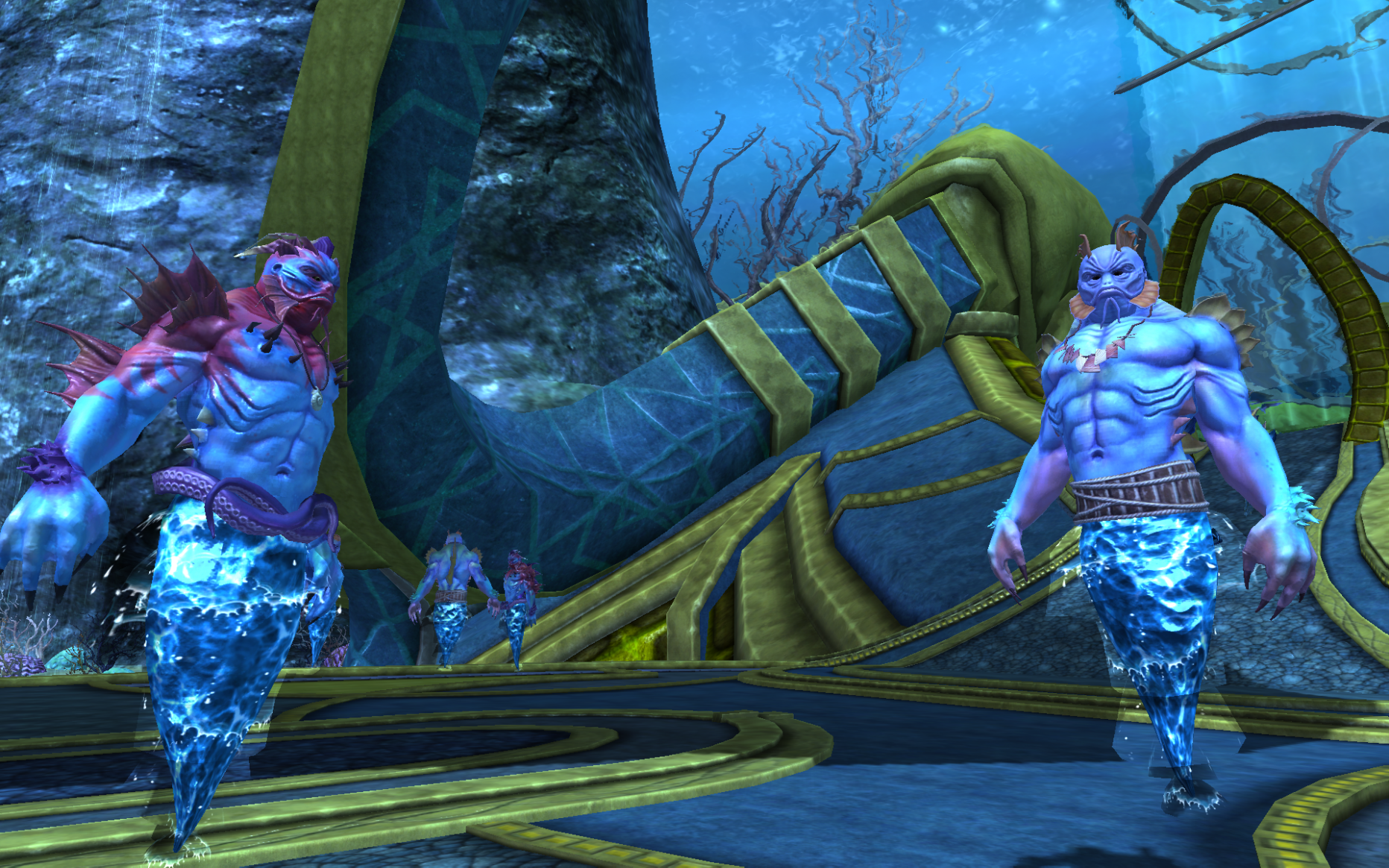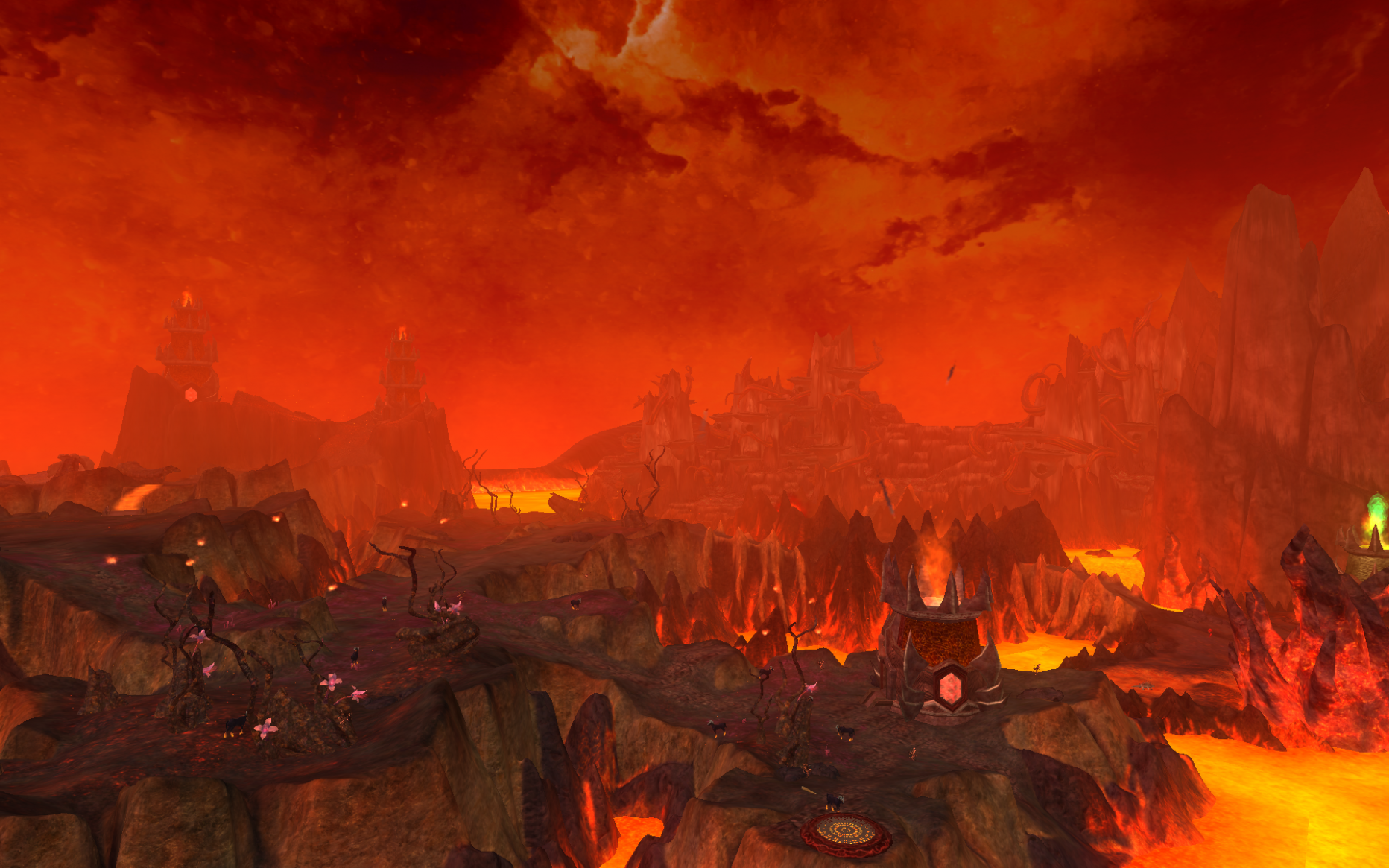 Technically overhauled
EverQuest II was a real eye-catcher at the time of its release, but unlike WoW, which uses a rather timeless comic look, the ravages of time are gnawing at the look. In general, many things no longer seem contemporary – but nevertheless somehow have their own charm. In short: Much hasn't changed in the last years, if you expect a role play with modern technology, you will certainly be disappointed. But veterans and returnees know what they are getting into anyway. At least current systems should have no more problems to display the graphics in highest quality.
FAZIT
This year is for me clearly under the sign "Revival of the MMORPGs". Not only did I dive into the world of The Elder Scrolls Online for the first time thanks to Summerset, but I also fought well in the "Battle for Azeroth". And then out of nowhere comes a new expansion for EverQuest II, a game in which I've already spent several thousand hours. One thing I have to admit honestly despite nostalgia and fanboy glasses: None of the three titles mentioned has aged as badly as EverQuest II and I didn't need such a long training period to familiarize myself with the mechanics as well as the changes of the last years. But I can also admit with a clear conscience: Now I'm playing EverQuest II again longer than the other two put together and have a lot of fun. Even though my human fellow players now only speak English to me because of the German servers, it's still very nice to see that there is still life in the world of Norrath.
The question is of course how long this trend will last, because one thing is certain: Chaos Descending is clearly aimed at experienced games and does not even try to acquire new games. But I wouldn't recommend them to start with EverQuest II now. Then you should prefer TESO, which offers a similarly extensive PvE experience with a much more contemporary presentation. But I would definitely advise former players to get their characters out of retirement.
I cannot and will not assign a classic rating at this point. EverQuest II: Chaos Descending does everything right for its target group – but only for them.
What is EverQuest II: Chaos Descending?
The 15th expansion for the MMORPG-Evergreen EverQuest II
Platforms
: PC
Tested
: Version Build 14406L on PC Intel Core i5-4460, 16GB RAM, GeForce GTX 745
Developer / Publisher
: Daybreak Games
Release
: 13 November 2018
Link
: Official Website