Dakar 18 makes it clear, like hardly any other game from recent months, how important it is not to concentrate only on individual areas or specialties in video game development, but always to keep an eye on the big picture. The latter seems to have been Big Moon but in several ways …
Realism in video games is a multifaceted and partly also tricky thing. On the one hand, ever higher realism does not necessarily mean a better gaming experience. Racing games are particularly good example right: If a developer exaggerates with the realism of physics – for example simply takes 1:1 the driving dynamics routines from the simulator of a sports car manufacturer or motor sports team – the whole thing is not only categorically unplayable with a controller, but will also otherwise drive almost every gambler to despair. On the other hand, a racing game seldom consists solely of driving physics: career development, adjustment possibilities, damage model, track selection and design, sound and the peculiarities of the individual disciplines … all this and much more has to result in a harmonious overall picture. And that's no easy task. Why do I put this excursus at the beginning of the review of Dakar 18? Because just this game is unfortunately a pretty good example of what happens if you just can't do that.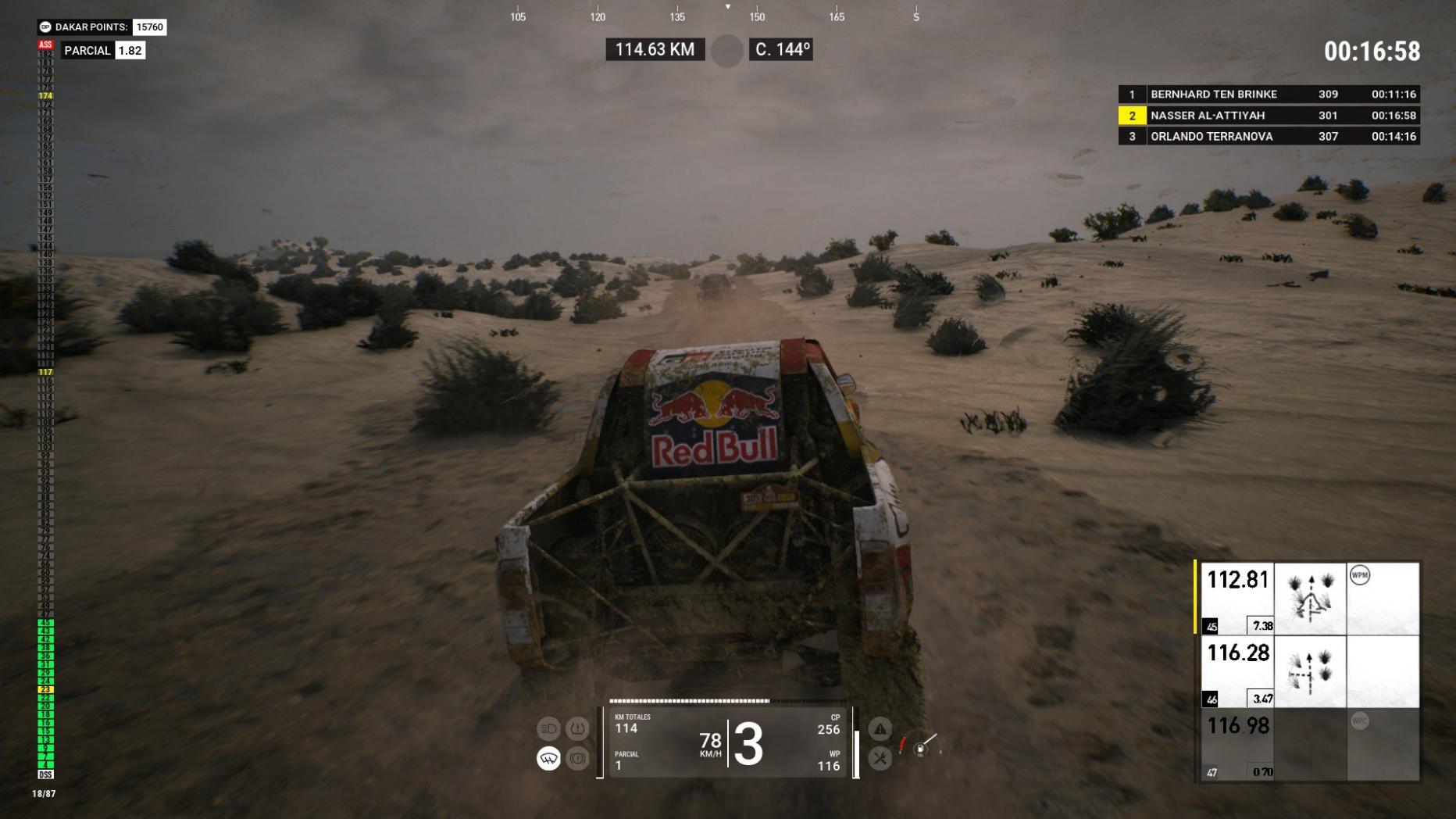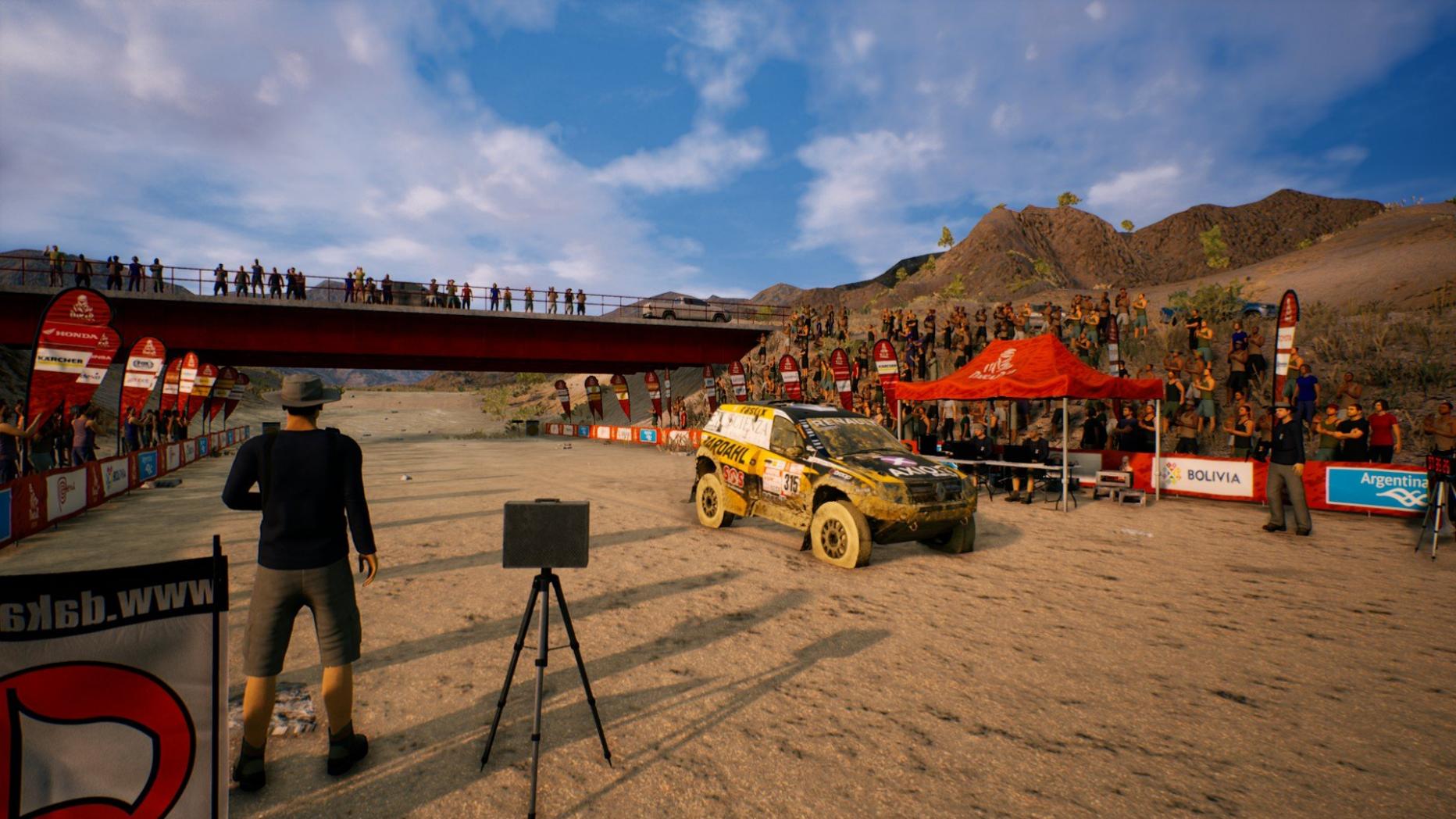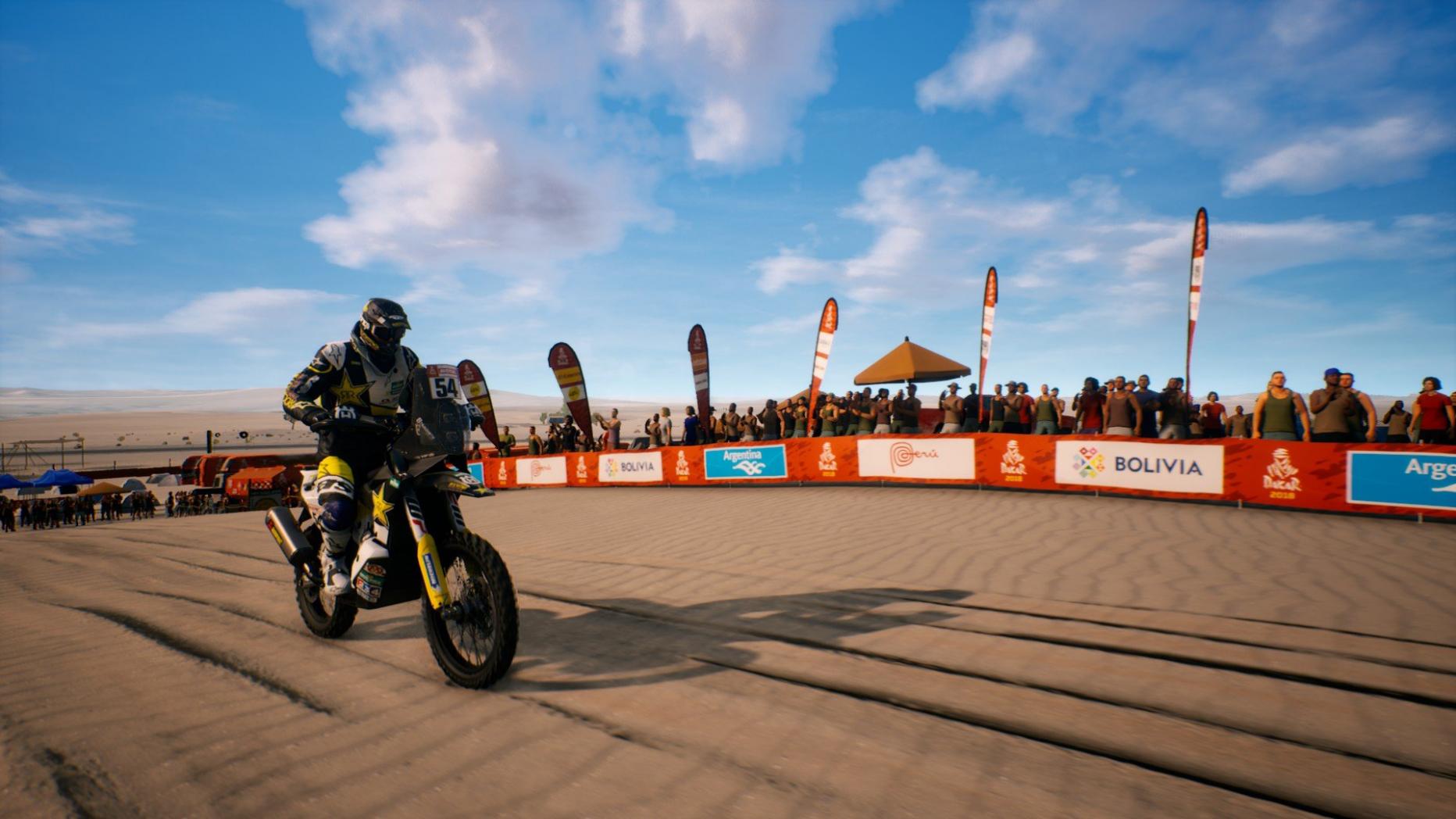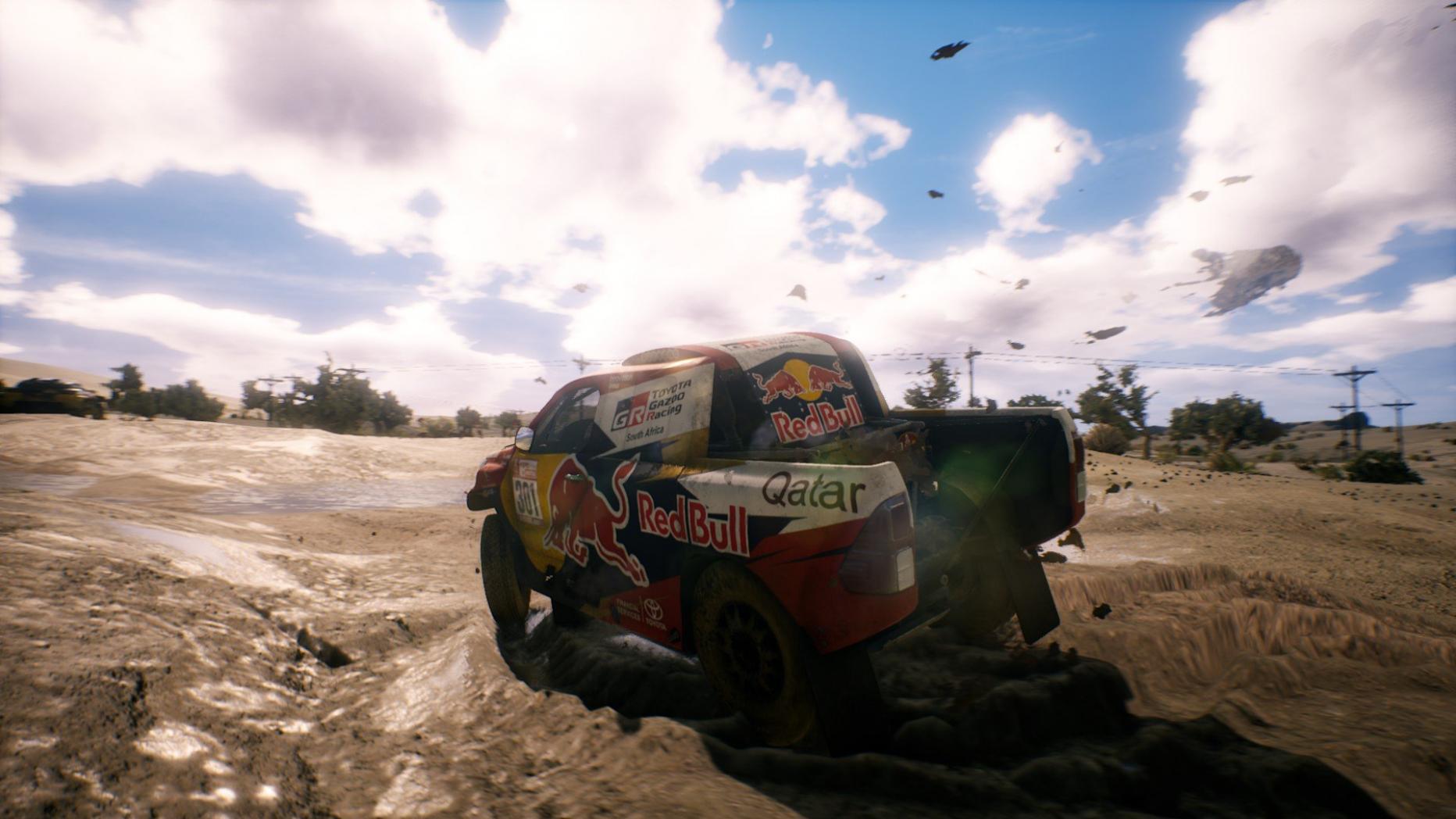 The cobbler and his last
Developer Big Moon has ten years of experience on his hands – only mostly as supplier for other studios like Milestone (MotoGP or WRC) or bigben (Flatout 4), but not as lead developer. Most of the time it was about 3D art, models and Co. You can also see this when playing Dakar 18, which is basically their debut piece in terms of full-fledged and quite ambitious racing game. Graphics, vehicle models and environmental representation: all 1A. The cars, trucks, quads and motorcycles licensed by the bank, including real drivers, are extremely detailed and the 1:1 landscapes of what is probably the toughest rally in the world, transferred from reality into play, are just as extensive and impressive as one would hope. In addition, the developers manage to elicit fantastic weather effects and beautiful lighting moods from the Unreal engine used. So if, thanks to the fluent day/night change and realistic weather changes, you prescht for the first time at night over dunes illuminated only by the headlights, while over a flash of lightning cut through the deep black of the night, your mouth can remain open for a moment.
You can also see that the ladies and gentlemen of Big Moon have a real heart for racing and the Dakar in particular. Instead of simply clawing the license and putting together any racing game, they actually captured all the peculiarities of this event. The largest of these is the route: anyone who has ever stumbled across the Dakar on TV will know that there are no roads or fixed routes here. The biggest challenge for the participants of this endurance event is therefore not to be as fast as possible, but to find the right way and arrive safely at the end of the stages, which are usually several hundred kilometres long. It's no different in the game – "Take a short drive for a round" is not usually played here. While the first stage of the Dakar – as I said: everything was realistically transferred into the game – is still finished within a few minutes, you shouldn't do anything anymore at the start of the second one for quite a while.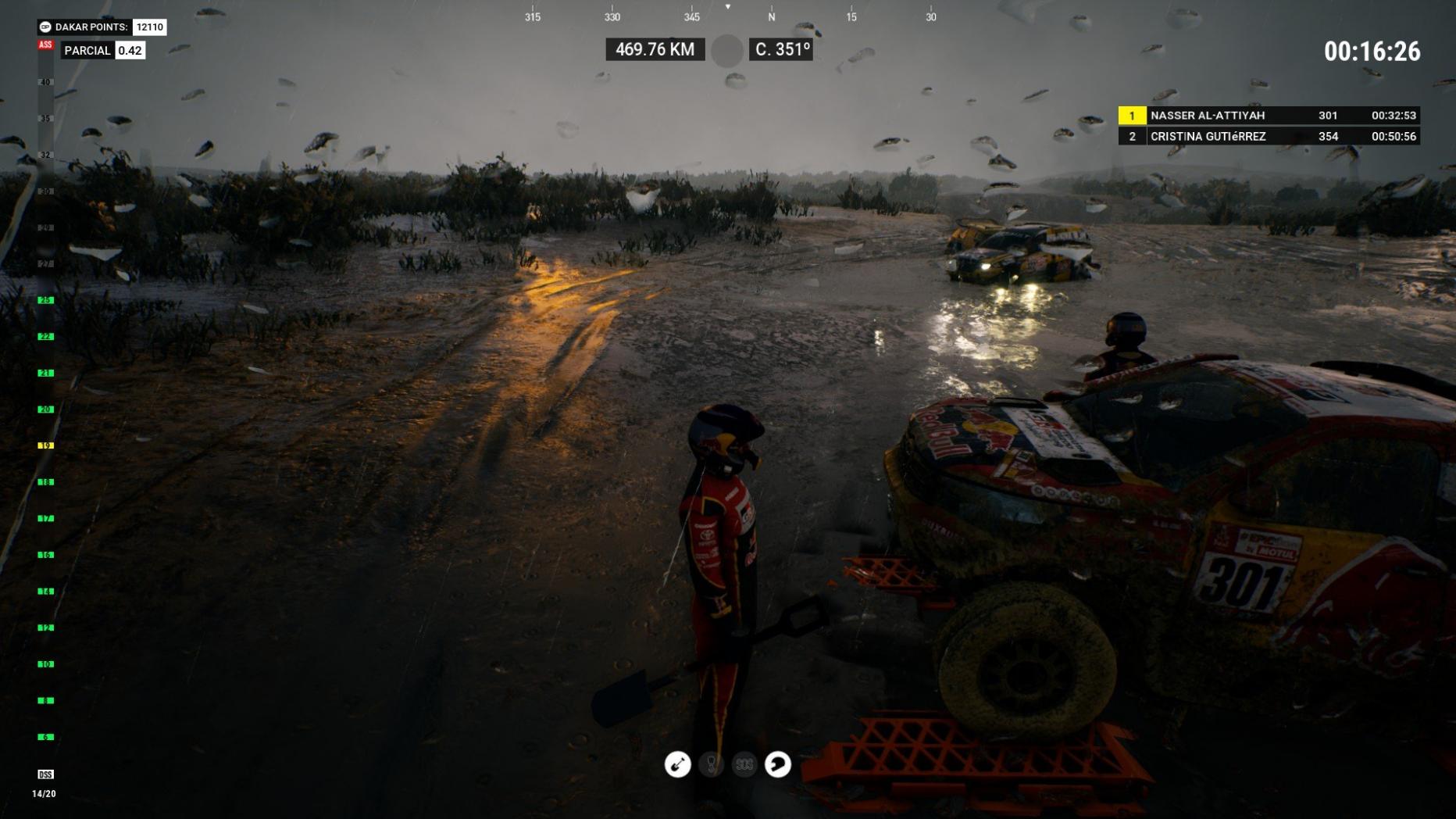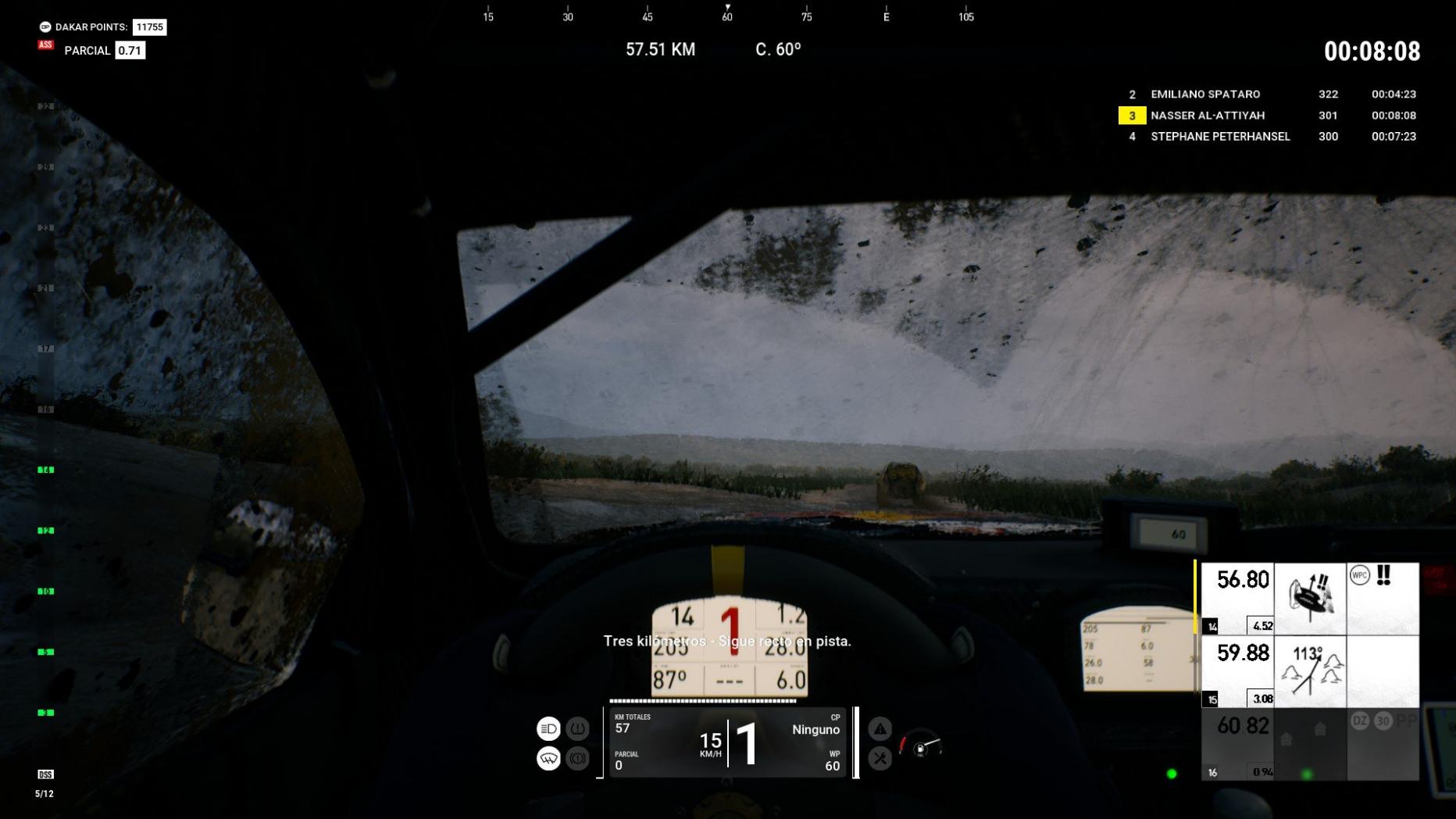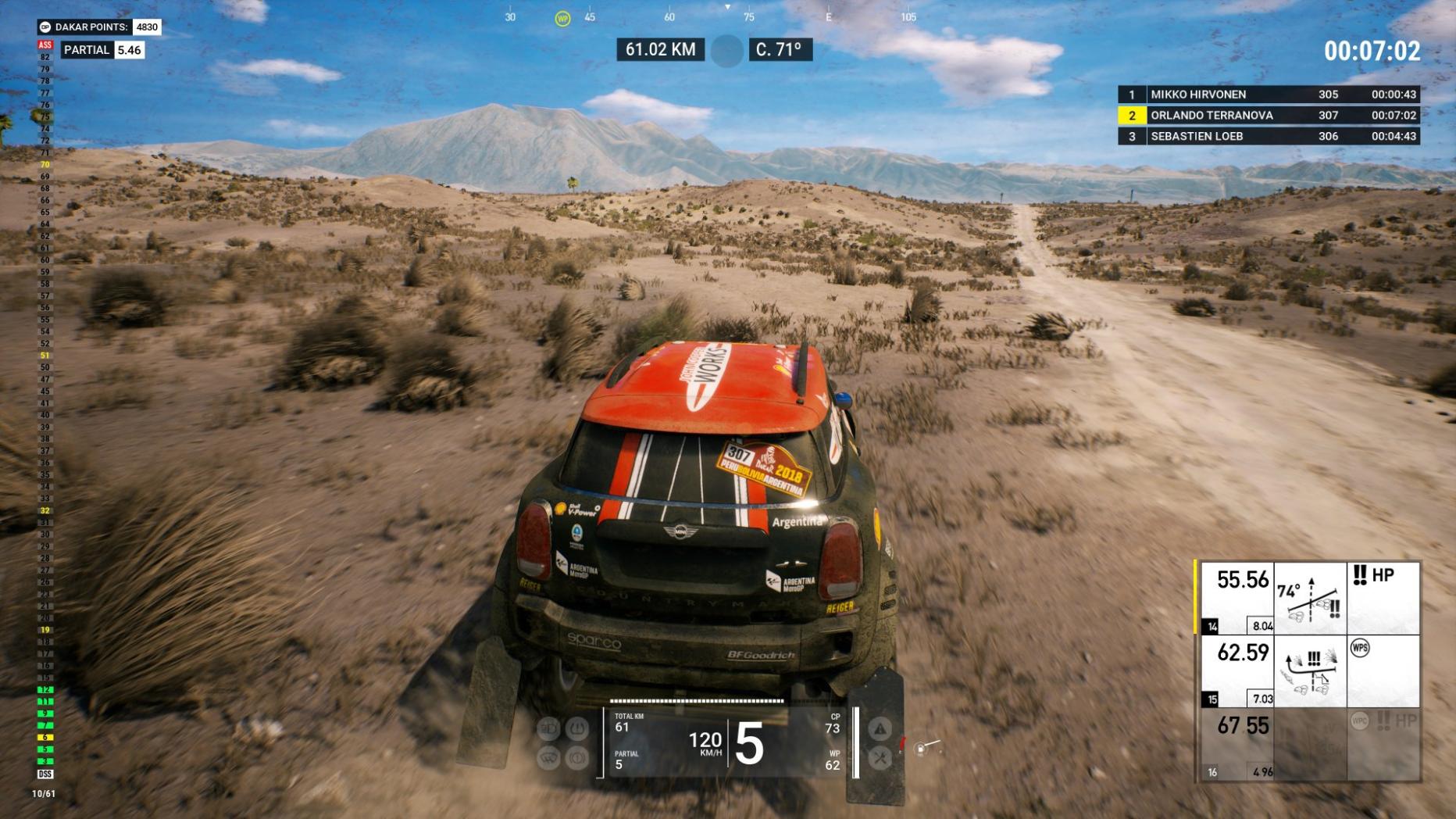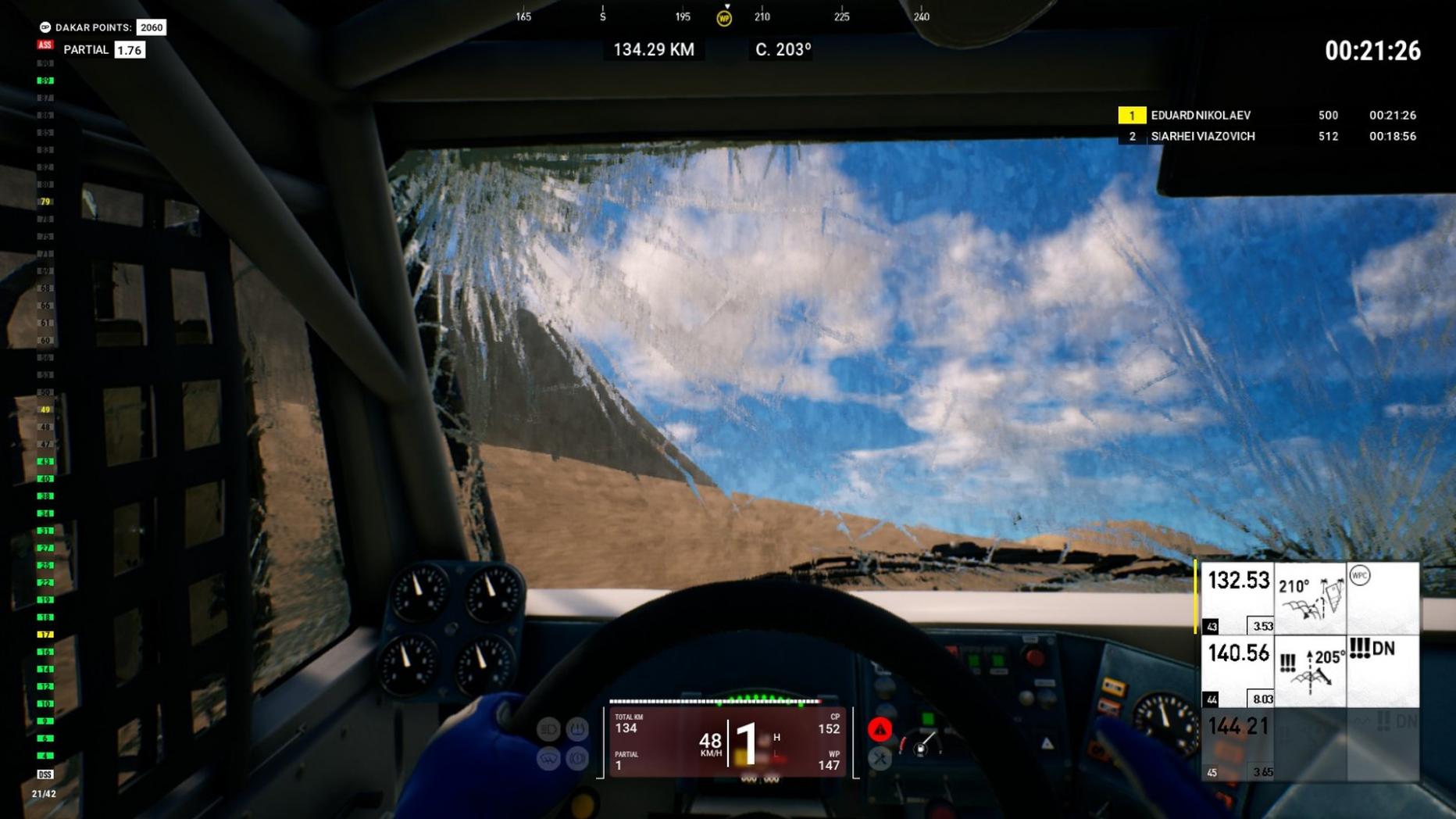 Welcome to the desert
Especially not if you're already having a hard time finding your way from the gambler's place to the kitchen without any accidents. While in the easiest level of difficulty an unrealistic point on the HUD will help you to find your way, from the second challenge level onwards you'll have to be able to read the roadbook, which works with GPS pointers, drawings of special points in the landscape and information about kilometres driven. That's how you scurry from checkpoint to checkpoint. Beginners are not only strongly advised to start with the lowest level of difficulty, but also to race in a car or truck for the time being. There you have another co-driver, who reads out the route notes to you and always turns the roadbook accordingly. On a motorcycle or quad you have to do it all on your own.
Even if something breaks, you have to deal with it on two wheels alone: Repairing damages or helping your colleagues out of the mud by using tow hooks … all this is possible in Dakar 18. That means: You can also get out or get down at any time and explore the surroundings on foot – there is even a small mini-game where you can explore the stages freely and dig for treasures … just like that.
Pity is it, however, exactly what you experience while driving and living in the desert, that part of the game that makes clear the lack of experience of the developers (together with a certain time pressure, we assume): The driving physics is something between unrealistic and simply bad, there was no steering wheel support at all at the launch of the game, the AI (all drivers start delayed – but every now and then you meet other participants) behaves sometimes frighteningly stupid, the engine sound is in need of improvement and the animations of the drivers are reminiscent of those of Lara Croft … in the first Tomb Raider from 1996.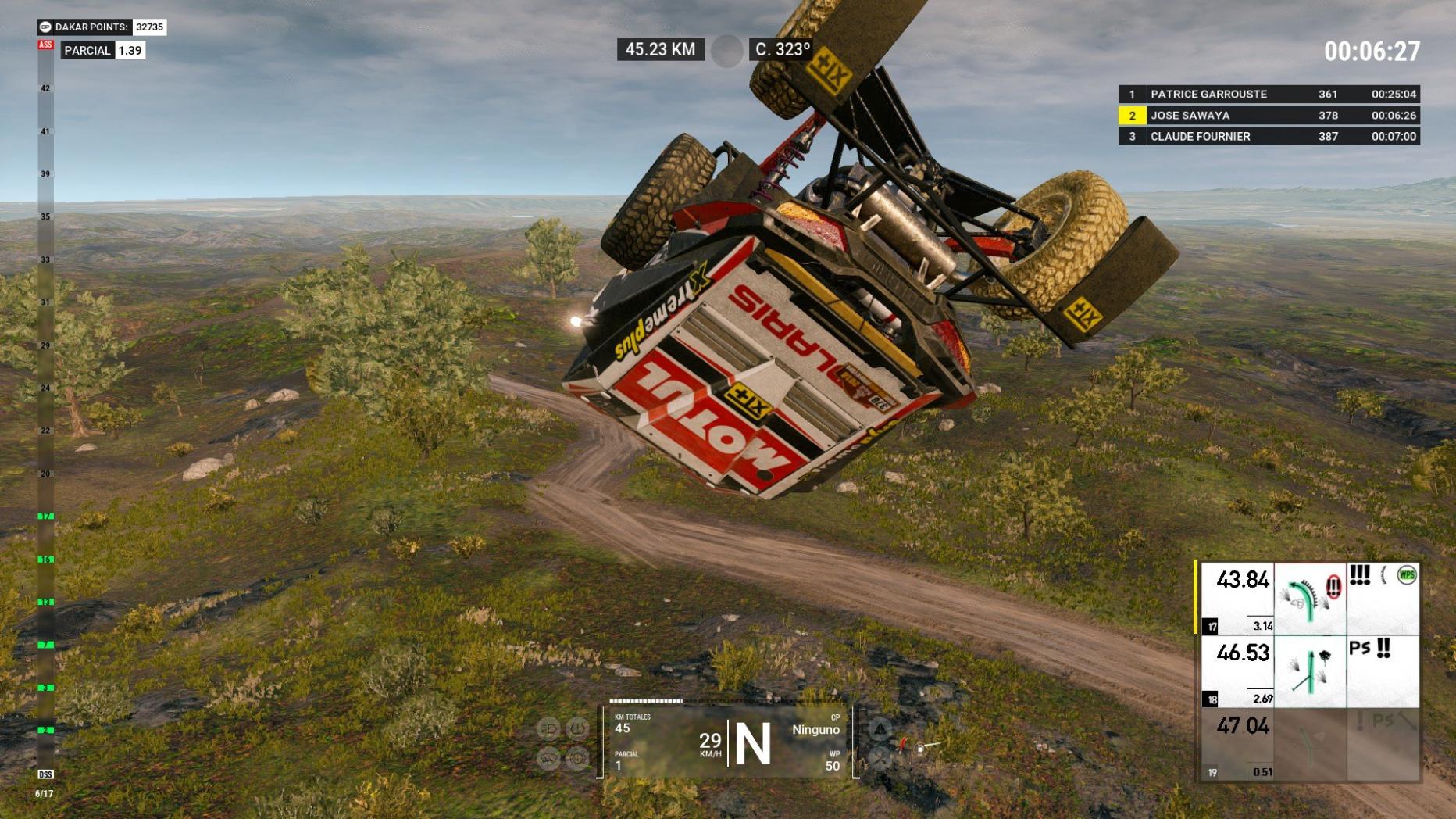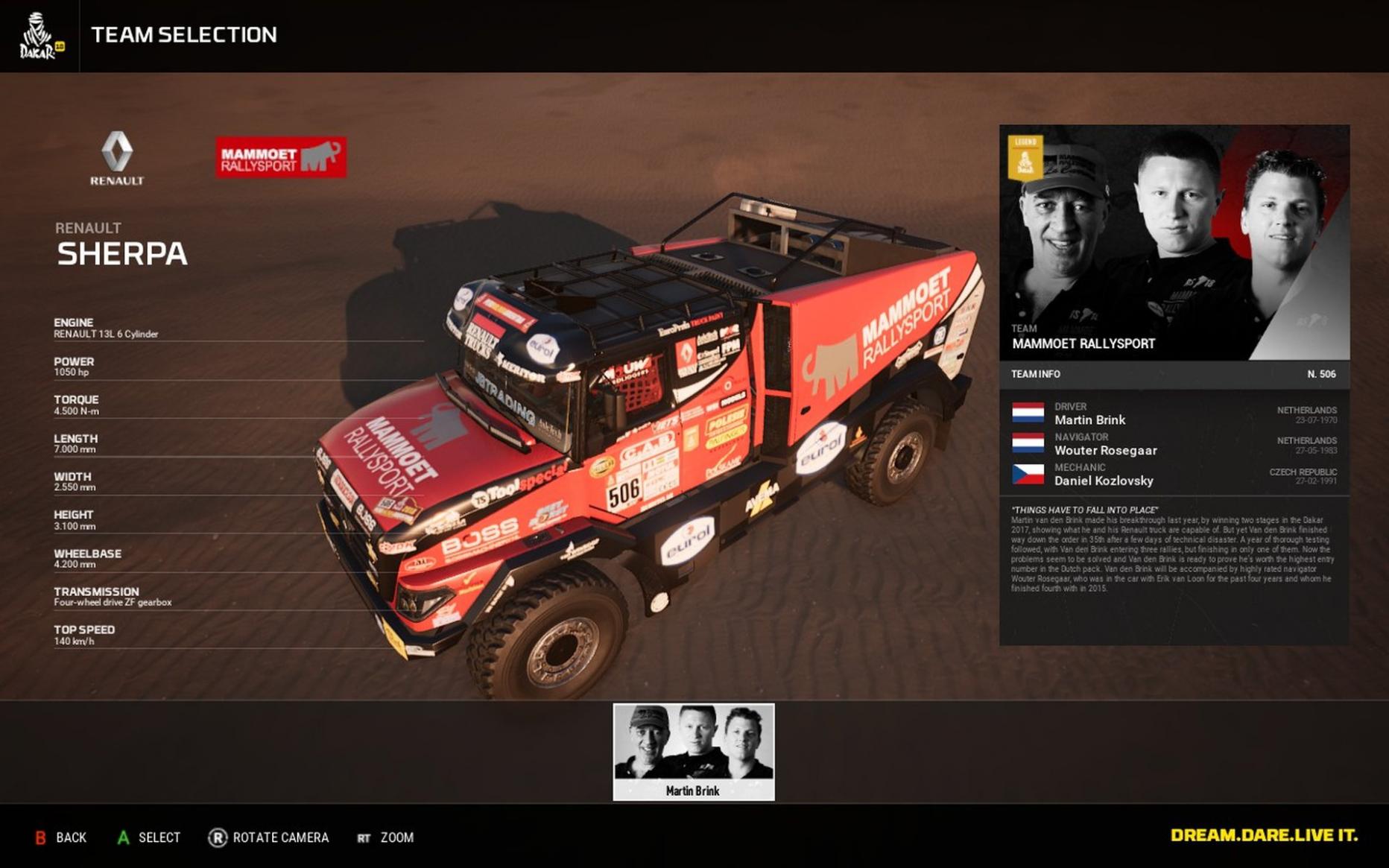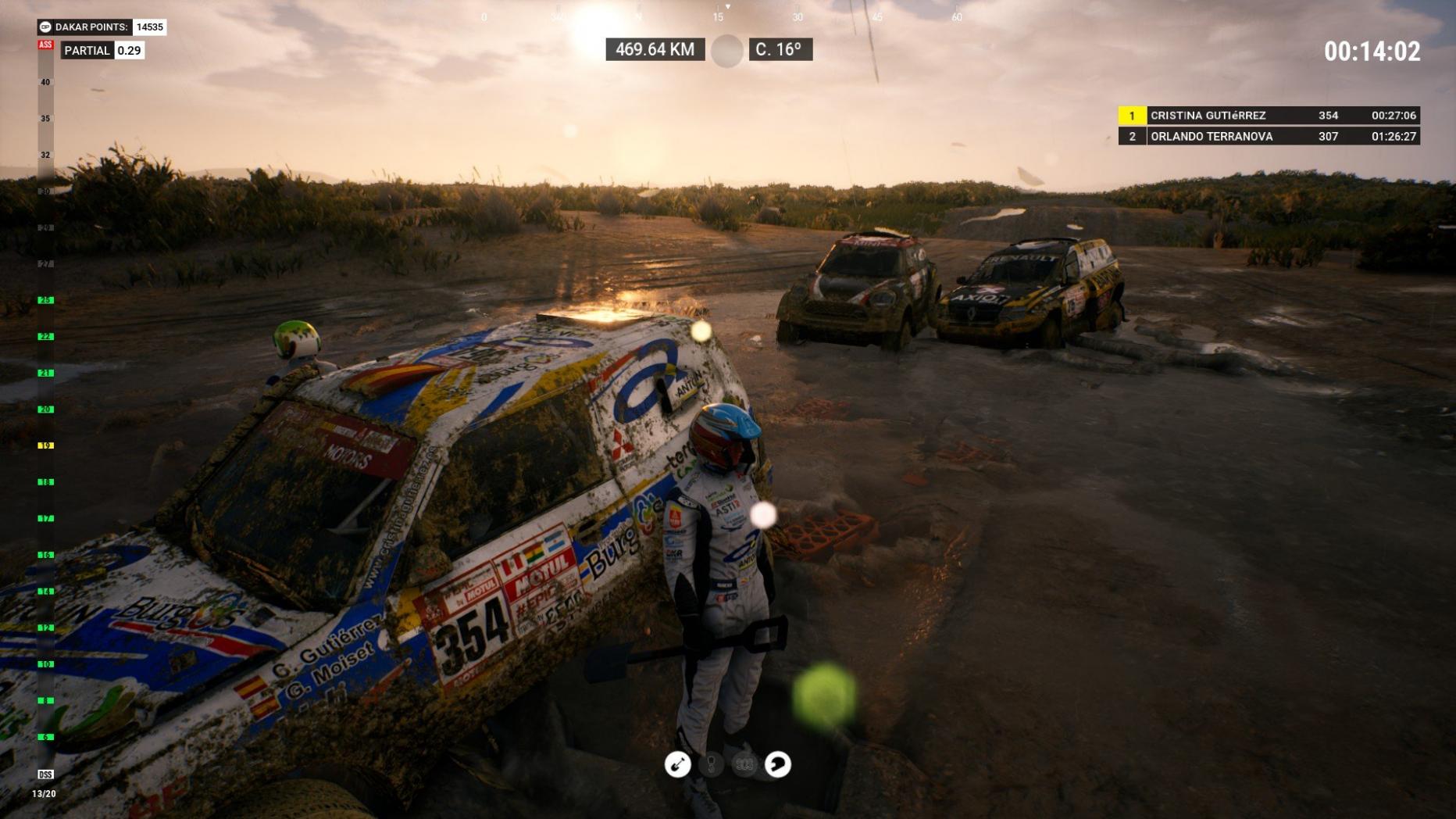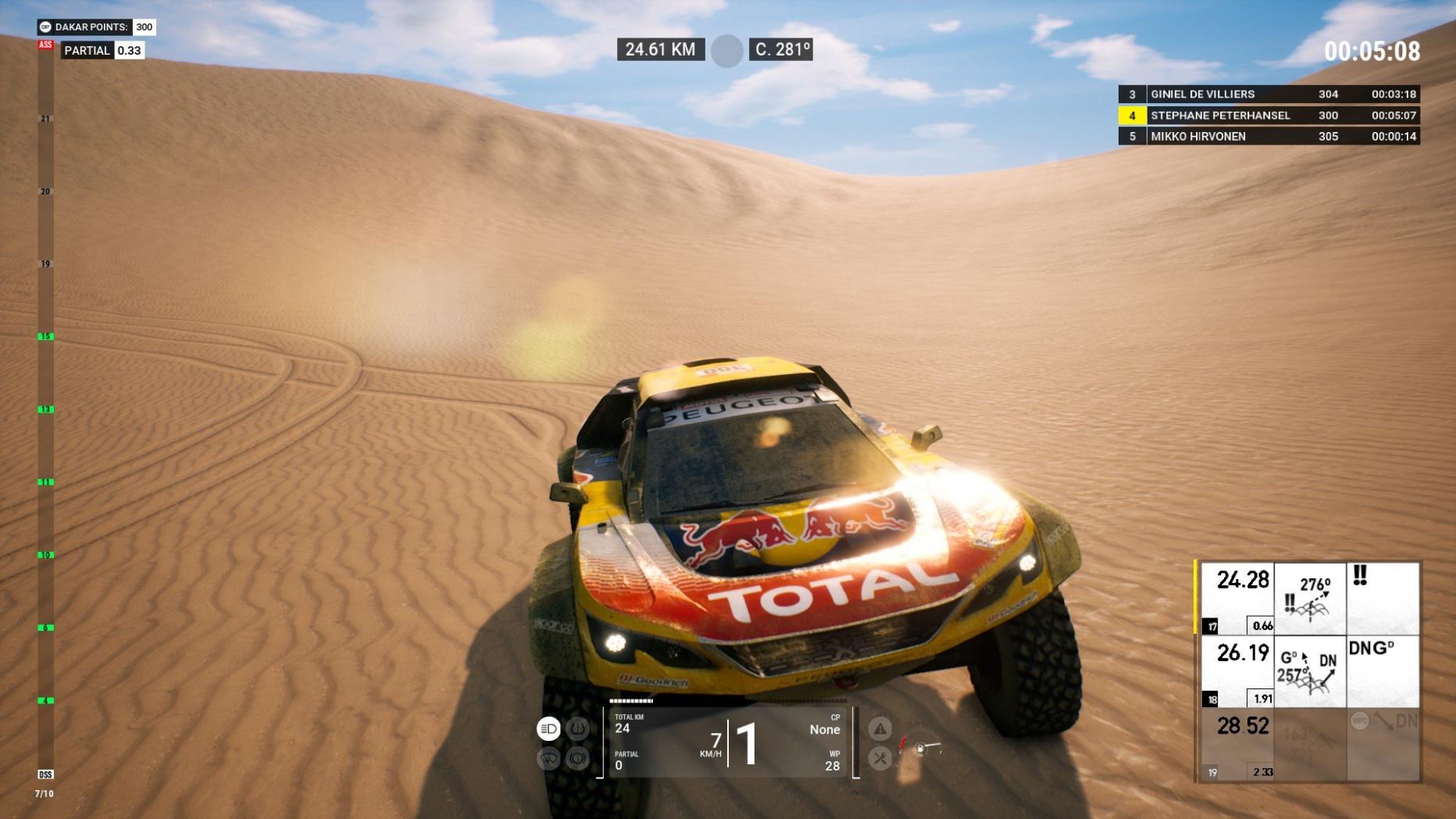 Work in progress
At the very least, you can't blame the developers for not knowing what they've made. Since the launch in September, seven(!) patches have been released for the PC version. The support for some of the most common steering wheels has been added, the technology and driving physics have been improved and a whole phalanx of bugs and errors has been corrected. But that we are now, according to developers, at version 0.7 of the game, probably says a lot. Even about a month after its launch, the good piece is probably not really "finished" yet. So it's hardly surprising that the multiplayer mode doesn't necessarily have to struggle with overpopulation. At least there is a splitscreen mode – unfortunately a rarity nowadays.
CONCLUSION
Personally, I was looking forward to Dakar 18 very much – in my opinion, the historic rally simply deserved to be implemented as a game – and the approaches here were really good: gigantic areas, licensed and varied vehicles, realistic navigation and pretty graphics. Too bad that in the end too many imperfections, such as a messed up physics, make fun of it. Although the first seven(!!!) patches have already brought some improvement in sight, Dakar 18 will end up with only average food, which can only be recommended to real fans.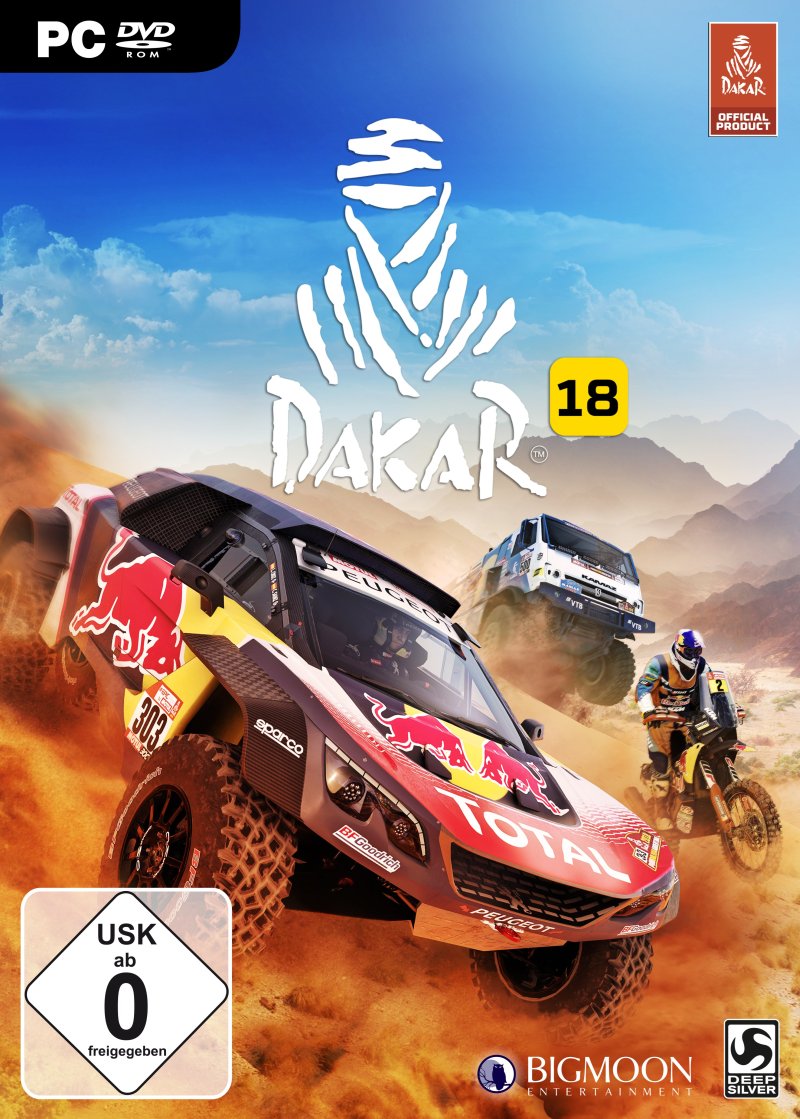 What is Dakar 18? Realistic implementation of the Dakar Rally with original license for event and vehicles.
Platforms: Playstation 4, Xbox One, PC
Tested: PC, Playstation 4
Developer / Publisher: Big Moon / Deep Silver
Release: September 25, 2018