Competition: Xbox Gamepass
With the Xbox Gamepass you can gamble titles from a huge library of Xbox One and downward compatible games for Xbox 360 on your Xbox One. We have four such gamepasses, which we would like to raffle among our readers.
About Xbox Gamepass
With your gamepass you get unlimited access to over 100 Xbox One and Xbox 360 games on Xbox One. Plays new games such as Sea of Thieves, State of Decay 2, Forza Horizon 4 and Crackdown 3 on the day of their release, and enjoys a wide selection of games, from current blockbusters to acclaimed indie titles. If you like an Xbox One game from the current catalog, you can buy it directly and get a 20% discount and an additional 10% on each add-on and consumables. As new games are added every month, the Xbox Game Pass is your ticket to endless gaming fun.
What can I win?
4x one Xbox Gamepass each (1 month)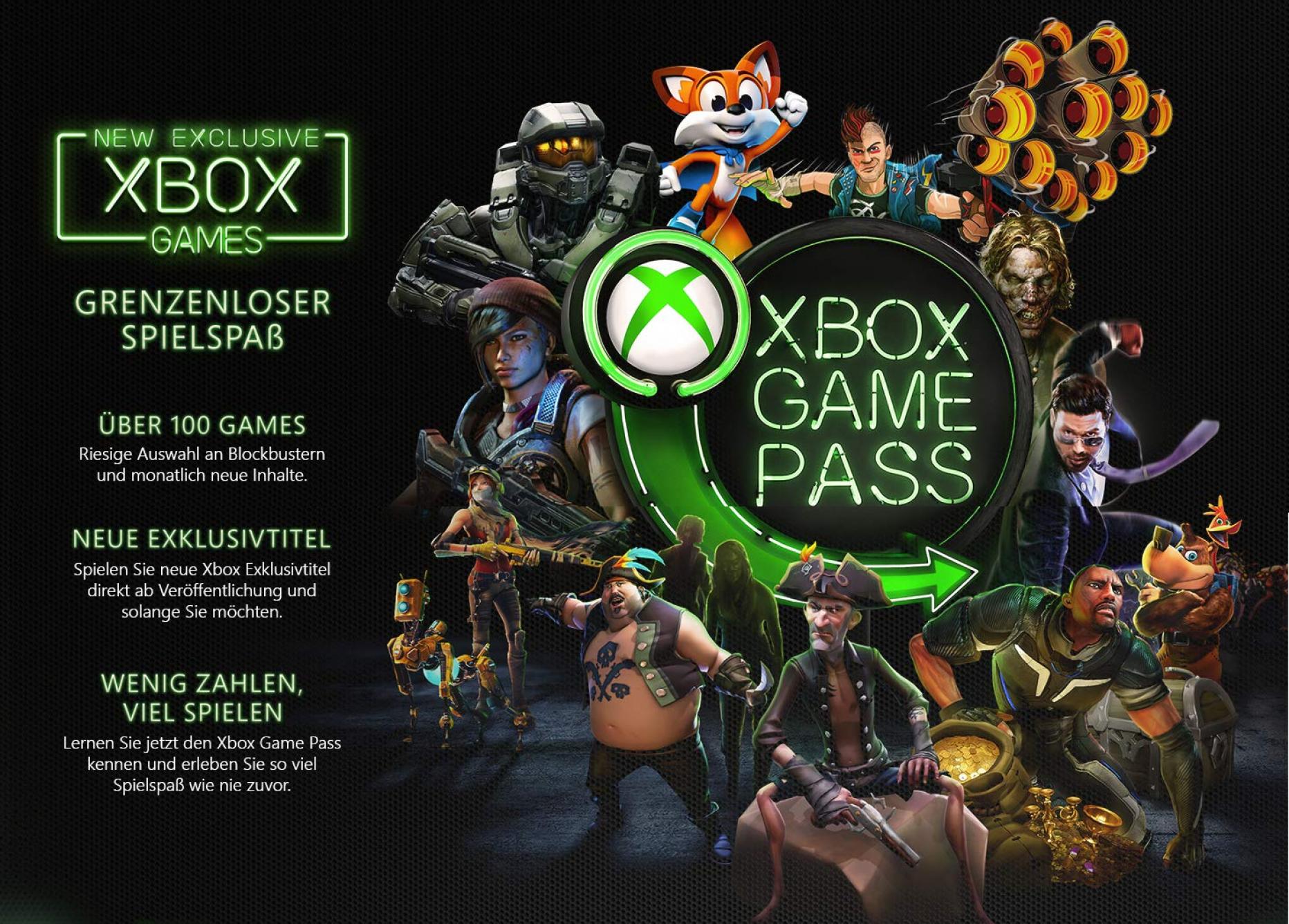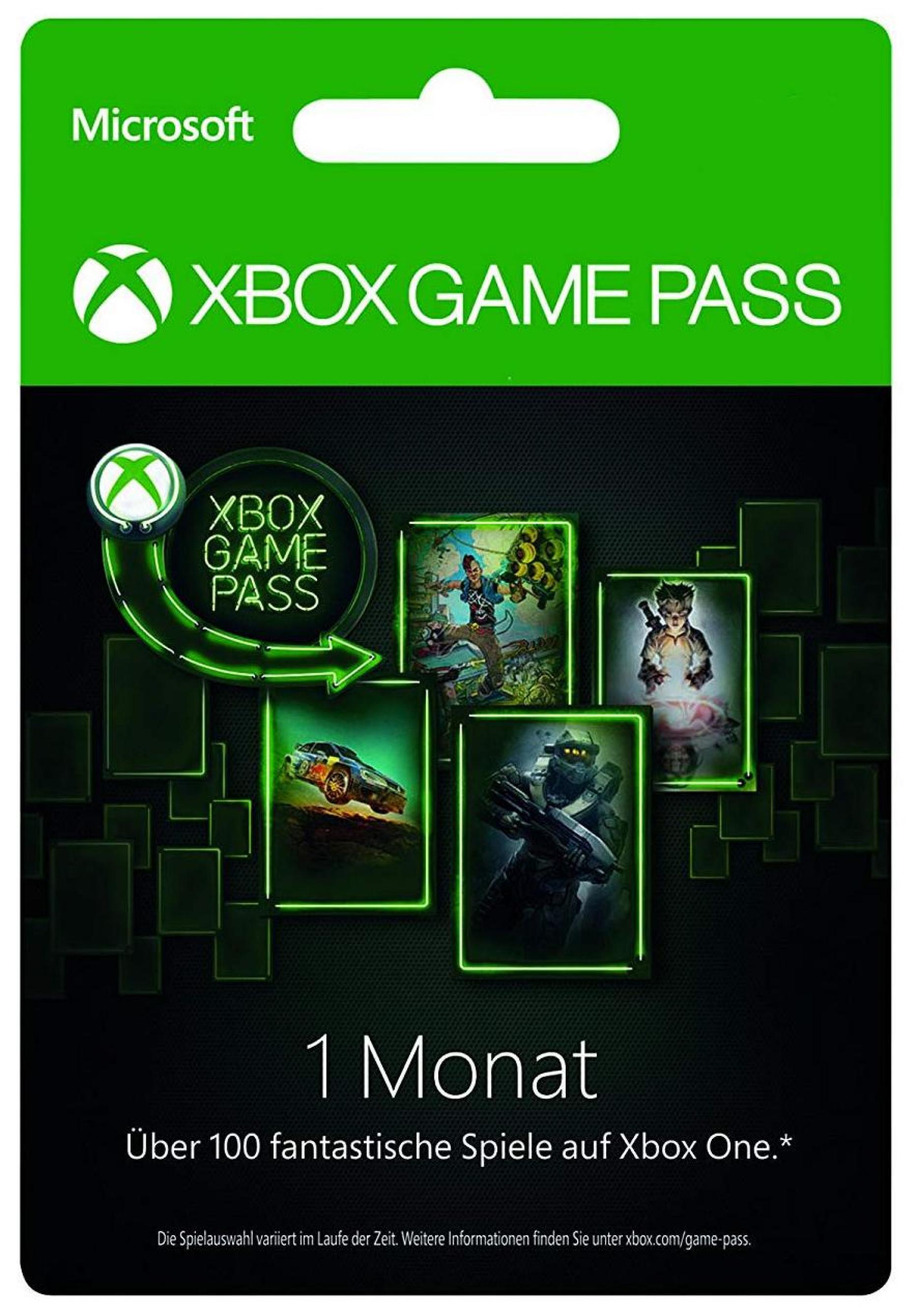 How can I win?
To take part in our competition, answer a simple prize question and fill out the following form completely with your details. Then simply send it off and with a little luck the price will soon be yours.
We wish all participants good luck with our lottery! The closing date for entries is 30 November 2018.
Profit question: On which console is the Xbox gamepass available?
Conditions for participation
§ 1 Acceptance of the Conditions of Participation
(1) By submitting information required for the competition, the participant expressly and bindingly accepts the following conditions of participation. (2) Gamers.at reserves the right to exclude persons from the competition in the event of a violation of these conditions of participation.
§ 2 eligibility
(1) Entitled to participate are contractually capable natural persons aged 14 and over. Excluded from participation are all Gamers.at employees and their first and second degree raffle partners and their respective spouses and life partners in a marriage-like partnership. (2) Persons who make use of unauthorised aids or otherwise gain advantages through manipulation shall also be excluded. If necessary, profits can also be withdrawn and reclaimed subsequently in such cases.
(3) Participation is exclusively via the competition form. One participation per participant and channel is taken into account.
§ 3 Execution and settlement
(1) Legal recourse is excluded in this competition.
(2) The winners will be determined from the pool of entries by jury evaluation. This pool is made up of all entries received by Gamers.at before the entry deadline via the competition form with the correct answer and completely filled in data. (3) The winners will be notified by Gamers.at via email to the address that the letter was sent to. The winner must then contact Gamers.at within one week. If the winner does not appear in time, the claim to the prize lapses and the next winner in line will be informed. (4) The prize will be sent to the winners by email to the address given below. (5) A cash payment of the winnings or any substitute winnings is excluded.
§ 4 Profit
1. The profit shall be described in this Article. Misprints and errors reserved.
§ 5 Concluding provisions
(1) Austrian law is exclusively applicable to the exclusion of conflict of laws provisions. (2) Gamers.at reserves the right to change the conditions of participation at any time without prior notice or to discontinue the competition prematurely.