button Festival 2020 – Gamble connects!
Since 2015 the button Festival of Gaming Culture in Graz soap factory each year, the evidence that digital Games first and foremost are a social and Connective is. On the 13. And 14. March 2020 organised by the Association of Ludovico the Festival for the sixth Time, and the merging of alleged opposites is more than ever the focus is.
Mario Haas of the E-athlete
E-sports has nothing to do with sports? A Grazer is a football legend and the rapidly growing local E-sports scene will see the different. Of course there are differences, but it outweigh the similarities: – focused Training, passionate competitions and friendships, which go far beyond the games. ESports Graz held on the button to the Festival , a whole series of tournaments, and in the case of Dennis Buchriesers FIFA regional Championships plays Super Mario Haas personally.
Since I prefer to go in the forest!
Being outdoors and Gaming culture are also depicted as opposites. That it is also far more than simple black and white proved to have more mass phenomena such as Pokémon GO , the more living, local Life Action Roleplaying (LARP) scene, the on button of Festival shows, how close the forest the video game.
Video games and art
Video games and the Play refer to the same as the art, is heated is still the minds. On the button at the Festival we also want to take this wall shake. Game Development Graz presents local Indie-games and invites you to Discuss with the people behind the Games. The artist collective Total Refusal shows its on Play-based Work, cosplay, inside and cosplayers present their works and the University of Klagenfurt presented her art project Game Pics.
want to have as new main sponsor
E-sports, Cosplay, game development, Retro-Gaming, lectures, LARP, latest games, Workshops, readings – a Gaming Event of this scale needs passionate support and the comes from this year of want. As a steadily growing marketplace for the Software and Hardware they wanted to position themselves as a companion and perhaps as a bit of a pioneer in the Gaming and E-sports in Austria, says Marketing Manager Franz Vošicky. And the concern is he on the button to the Festival just right.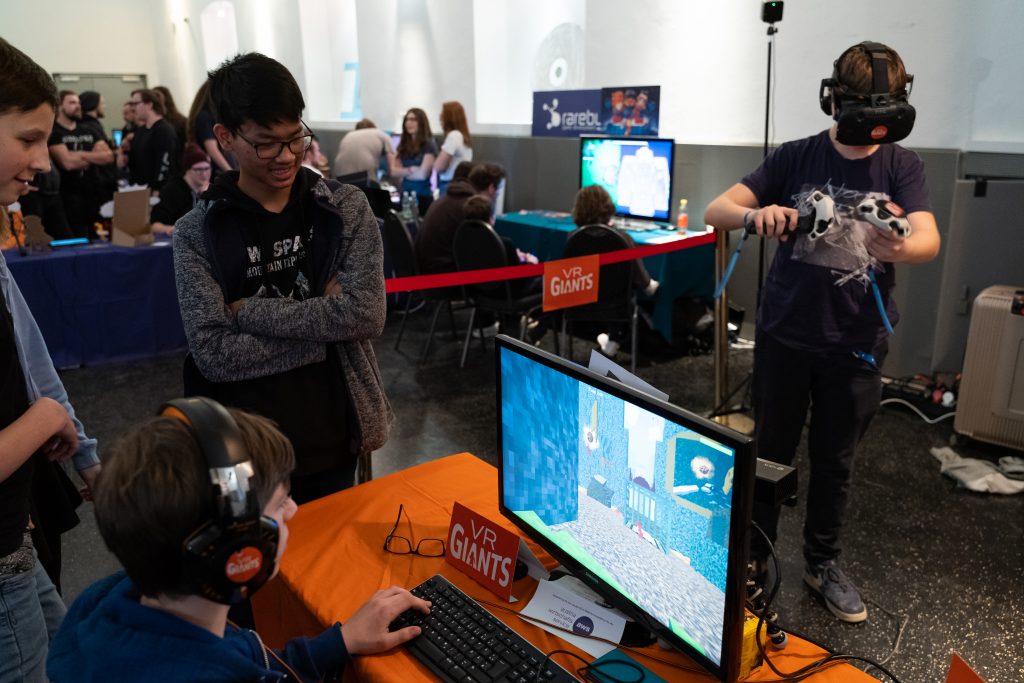 More information can be found on www.buttonfestival.at