Assassin's Creed goes AFK
Lilith Games and Ubisoft have their joint partnership announced, in the framework of Ezio from Assassin's Creed by Leap of Faith in the Fantasy RPG realm of mobile Hits AFK Arena is immersed. Ezio is now available as a playable Hero in the AFK Arena available.
AFK Arena is a Fantasy-based Idle-RPG for mobile devices (iOS and Android). With a unique Artstyle, a deep background story, many game modes and game mechanics, free from the compulsion to Grind is AFK Arena is easily accessible, has the same time, however, an enormous strategic depth that players of all levels always return to.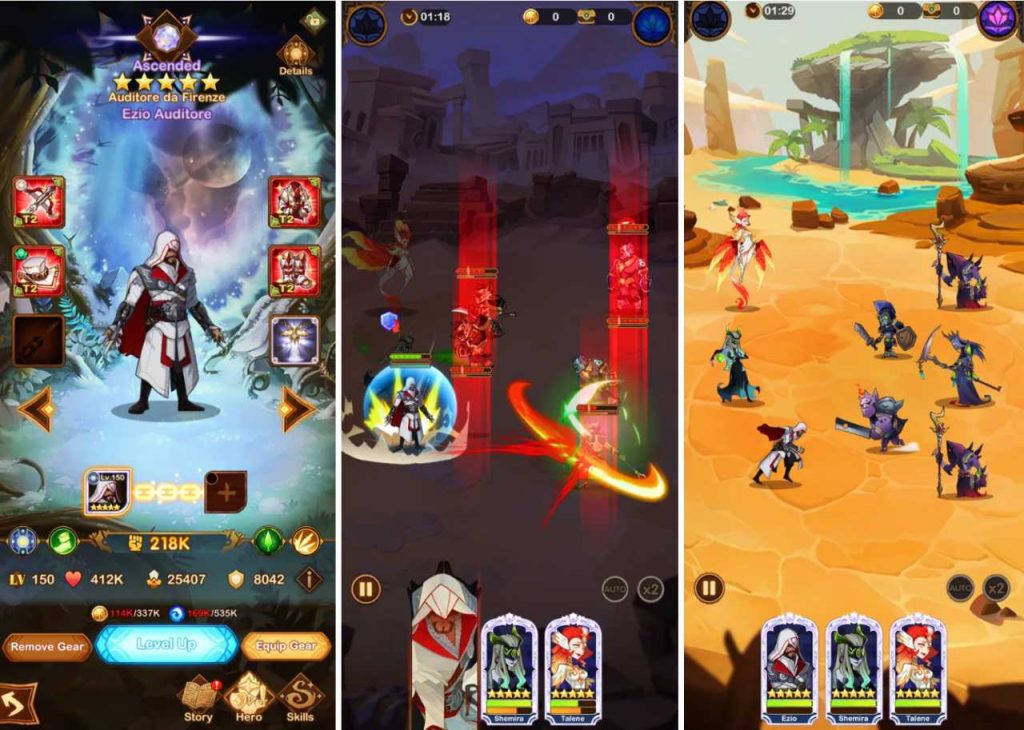 AFK Arena , celebrated in June of this year, his first birthday and was so far a total of over 40 million Times downloaded. The feat has been accomplished to unite Mobile players from around the world. The game was nominated for the "Best of 2019, and the Users' Choice Best Game Award" from Google Play, and remains a favourite with Mobile gamers. Lilith Games reinforced the constant Support, new content and Updates.
Lilith Games was founded in 2013, the first international Release was in 2015, with Soul Hunters. Soul Hunters could immediately achieve great success and quickly became the number 1 Play in the world's App Stores. Since then, the company has more successful games released, including titles such as Rise of Kingdoms, Art of Conquest, AFK Arena or OJ. Lilith Games is now China's third largest developer and Publisher of games – in terms of revenue from Overseas.
AFK Arena is available at the App Store for iOS.
AFK Arena here on Google Play for Android.